Puerto Rico Realtor memberships surge amid stateside declines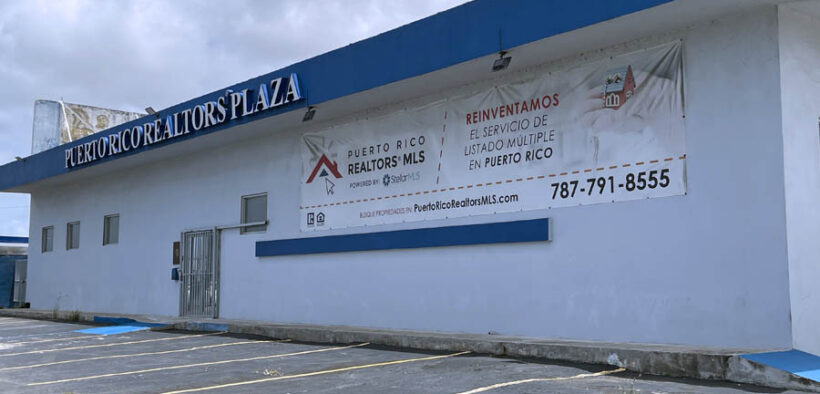 The National Association of Realtors (NAR) unveiled its Monthly Membership Report for July, revealing that as many U.S. states show signs of a reduction in memberships, Puerto Rico is not. As of July, some 1,055 Realtors were members of the association, a figure higher than in 2022.
The president of the Puerto Rico Association of Realtors, Melissa Montero, told News is my Business that the hike in members in Puerto Rico is related to the association's efforts at "boosting membership."
"Puerto Rico is a jurisdiction in which membership to be a Realtor is one of the most economical; in other places, like Miami, California and New York, it is more expensive to be a member of the Realtors Association," she said.
Montero explained that the association proactively addresses "consumer fraud and fraudulent advertisements in real estate." Among the trade group's arsenal to counter fake advertisements, for example, is puertoricorealtorsmls.com, which she called a "super technological" marketing tool.
"This property system lets you list the available property, and to be able to be part of this technological system" real estate agents must become members of the Puerto Rico Association of Realtors.
Meanwhile, the National Association of Realtors said a deep look at the numbers shows a mixed bag of growth in some states and decline in others. The primary reasons for the overall decrease are twofold, "a dwindling housing inventory and a scarcity of seasoned agents adept at navigating a tougher market."
According to the report, as of July 31, NAR had 1,566,354 members, a 0.42% increase from June. However, a year-on-year comparison with July 2022 shows a 1.04% decrease.
Florida's membership grew by 0.66% since June 2023, totaling 222,293 members — a 1.83% rise from July 2022. In California, membership is at 202,852, a modest 0.42% growth from the previous month. Yet, it is down 3.67% from the previous year. Texas is on a positive trajectory, with a 1.1% growth from June 2023, reaching 152,222 members.
Both New York and New Jersey saw a year-on-year decreases, with New York down 1.51% and New Jersey 3.39%. Colorado has 28,925 members and experienced a modest monthly growth of 0.32%. However, a year-on-year comparison shows a 3.64% drop.
Puerto Rico experienced a "remarkable 20.16% surge from July 2022, now having 1,043 members."
Apart from the aforementioned states, North Carolina, Arizona and Illinois also saw membership reductions since the previous year, mirroring the market's challenging environment.
The current real estate landscape is characterized by a stark lack of inventory. With fewer homes available, opportunities for real estate agents to close deals are limited, leading many to reconsider their career choice.
"Moreover, the present market demands a unique blend of skills and experience," the press release on the report notes. "The absence of agents equipped to handle such a market has further exacerbated the membership decline."