Puerto Rico unemployment remained at 6.2% in August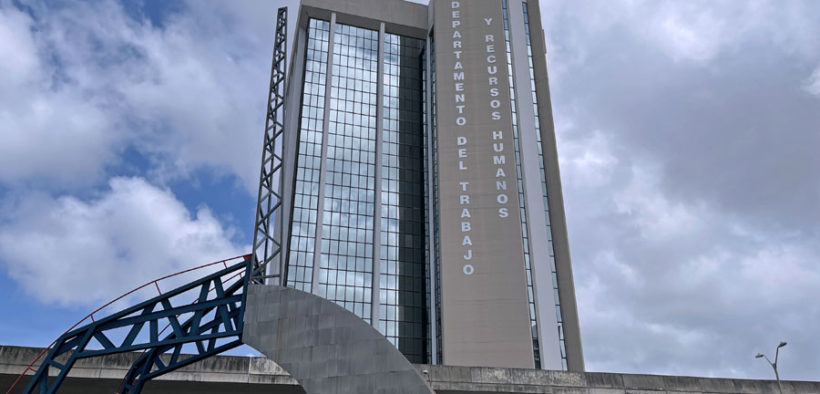 The Puerto Rico Labor and Human Resources Department and the U.S. Bureau of Labor Statistics recently reported that the island's unemployment rate for August stood at 6.2%, marking 20 consecutive months at 6.5% or lower. Meanwhile, the labor force participation rate rose to 43.7%, or 3.3 percentage points higher than in January 2021.
"The official labor market data published by our agency and the federal government tells us that August 2023 continues to reflect historically positive numbers under the leadership of Gov. Pedro Pierluisi," said Puerto Rico Labor Secretary Gabriel Maldonado.
The official further explained: "Other surveys such as the recently published American Community Survey of the United States Census for 2022 tell the same positive story, so no one can deny the economic rebound we are experiencing on our island. However, we are aware that we have a long way to go to address the high demand for additional labor in all economic sectors.
"Last week, we unveiled the new advertising campaign, dubbed 'Puerto Rico Está Faja'o,' based on diversity, equity and inclusion principles and aimed at increasing the labor force participation of women, older adults, young people, people with disabilities, those with criminal backgrounds and those participating in social welfare programs.
"The campaign is tied to multiple initiatives led by the Labor Department and other government agencies that impact the aforementioned demographic segments. The private sector plays a key role in these efforts, as it accounts for approximately 80% of salaried jobs in Puerto Rico."
Employment and Unemployment
According to the employment and unemployment publication, which is based on the Labor Force Survey, the seasonally adjusted unemployment rate in August remained at 6.2%, the same as July's. Compared with August 2022, the unemployment rate saw a 0.4 percentage point increase.
The Labor chief noted that the current rate is among the lowest in the island's history and is 2.8 percentage points lower than in January 2021.
The seasonally unadjusted labor force participation rate for July 2023 was estimated at 43.7%, a 0.3 percentage points increase from June and 1.3 percentage points higher than August 2022. This rate is up 3.3 percentage points compared to January 2021 and is one of the highest since 2010.
In August 2023, the estimated labor force, when adjusted for seasonality, was 1,182,000 people, a growth of 3,000 from July and 12,000 year-over-year. Since January 2021, the new figure represents an increase of 64,000 people in the labor force. The number of people in the labor force is one of the highest since 2012, according to the Labor Department.
Total employment for August reached 1,109,000, an increase of 4,000 from July and 7,000 from the prior year. The figure marks an addition of 91,000 jobs since January 2021.
It is one of the "highest total employment figures since 2009," the Labor Department pointed out.
As for unemployment figures, data showed 73,000 unemployed individuals in August, 1,000 fewer than in July but 5,000 more than the prior year. This number is among the lowest "in our history and represents 27,000 fewer than reported in January 2021."
Nonfarm payroll
July 2023's preliminary nonfarm payroll employment survey recorded 951,300 jobs, an increase of 3,900 jobs from June. This number represents 23,100 more jobs than in August 2022 and 100,400 more since January 2021, almost all of which are in the private sector, the agency further noted.
The Labor Department listed the following figures:
Mining, logging and construction: 37,400 (+8,700 since January 2021)
Manufacturing: 84,200 (+8,400 since January 2021)
Trade, transportation and utilities: 186,800 (+17,200 since January 2021)
Information: 16,800 (+2,200 since January 2021)
Financial activities: 46,900 (+3,400 since January 2021)
Professional and business services: 140,100 (+17,400 since January 2021)
Education and health services: 125,900 (+13,600 since January 2021)
Leisure and hospitality: 94,300 (+23,900 since January 2021, a new record)
Other services: 19,300 (+2,300 since January 2021)
Federal, state and local government: 199,600 (+3,300 since January 2021)