Puerto Rico to host '15 Site Selectors Guild conference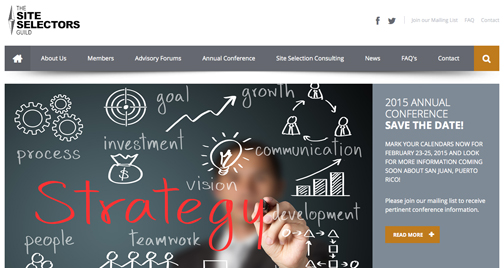 The Puerto Rico Industrial Development Company and the Site Selectors Guild announced Tuesday that Puerto Rico has been selected as the host city of the 2015 Site Selectors Guild Annual Conference.
This is the largest and most prestigious gathering of business location experts and economic development professionals in the world. The event will take place on February 23-25, at the Condado Plaza Hilton Hotel.
"Puerto Rico is ready to host the Site Selectors Guild during their annual conference," said Gov. Alejandro García-Padilla. "We are proud to be the host destination of this international event that provides a unique opportunity to showcase all the advantages that Puerto Rico offers as an investment destination, demonstrating the efforts that we are driving to position ourselves in global discussions of economic development significance. As we move forward on our economic development roadmap, this conference represents an important milestone that will drive relevant industry discussions and opportunities to Puerto Rico."
The 2015 annual conference will mark the fourth consecutive year that the Guild has held the event, providing plenty of opportunities for networking and casual interaction between site selectors and economic development professionals.
"We are excited to have the opportunity to assemble in Puerto Rico in 2015 and are pleased to have such fine support from PRIDCO," said Jerry Szatan, Site Selectors Guild Inc. president. "We know that San Juan will provide a memorable experience for Guild members and our conference attendees. Puerto Rico's warm climate, historic and natural attractions, and vibrant cultural resources will provide a stimulating backdrop and landscape for the networking opportunities at our conference".
PRIDCO will lead the host sponsorship efforts, said agency Executive Director Antonio Medina-Comas.
"We are honored with this selection that provides an unique opportunity to advance our promotional strategy," he said. "Hosting this group will open the doors to new investment in Puerto Rico as we get to promote our infrastructure and a favorable business environment, combined with our skilled workforce and economic incentives."
The Site Selectors Guild is a professional association comprising the world's most respected site selection consultants. Its mission is to advance the profession of international corporate site selection by promoting the profession and providing education, networking and other services to those involved in the industry.
Application for registration for the conference will open Sept. 23.