Puerto Rican bread maker Pan Pepín unveils new $40M facilities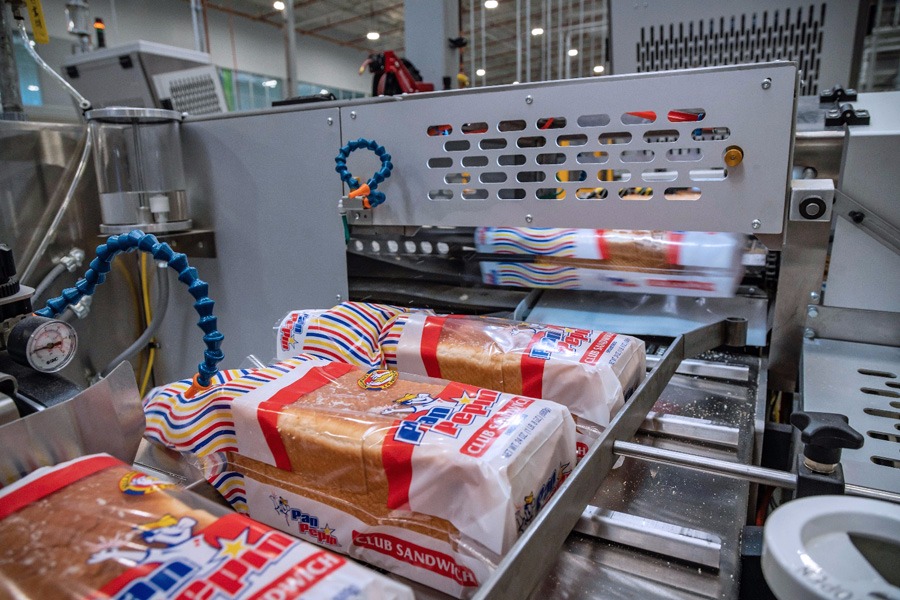 Puerto Rican company Pan Pepín Inc. inaugurated its new facilities in Bayamón, where it invested $40 million to double current production.
The expansion includes the construction of "a new and modern bread making plant and the installation of the most modern production line in the Caribbean," company executives said.
"We're very pleased that Pan Pepin, a Puerto Rican company that for many years has fed our families, made the decision to again expand its operations, with an investment of about $40 million and add 38 additional jobs to the more than 500 existing ones, to continue investing in our island and its people," said Gov. Ricardo Rosselló about the development.
"Companies like this show us once again that when we produce the highest quality, with our dedicated and committed workforce, the established goals are achieved," he said.
Meanwhile, Department of Economic Development and Commerce Secretary Manuel Laboy said the expansion in Bayamón involved the construction of a 40,000 square-foot building, a wastewater treatment plant, and a parking lot.
The new plant will be dedicated to the production of the Pepín Club variety of sandwich bread.
Pan Pepín President Mario Somoza said, "the plant has a manufacturing line that doubles the current production capacity, which significantly increases our production capacity to a maximum of 150 packages of bread per minute."
The facilities were built according to the specifications of the equipment making up the production line. It also has the best and most modern bakery equipment from leading companies in the industry, such as AMF/BakeTech, Shick, Shaffer, Burford, Stewart Systems and Bettendorf-Stanford, company officials said.
Somoza said the new machinery automates critical processes with the most modern food safety systems, which helps to minimize the risk of product contamination to provide customers and consumers greater security.
Aside from the upgrade to the Bayamón facility, a distribution center, a warehouse for frozen products, and ramps in buildings was developed in the town of Humacao for Pan Pepín.
Pan Pepin was founded in 1974 and has been dedicated to producing breads, rolls and wheat flour tortillas for more than 40 years. The new plant reaffirms the company's vision to continue to invest to grow the operation to provide the highest quality products in the market, Somoza said.
In addition, the company seeks to promote local development of new products that can replace imports and open the door to export to other markets. That way, Pan Pepín "continues its contribution to Puerto Rico's economic and social development."
"Investing, growing and expanding our operations, facilitating the creation of more jobs for Puerto Ricans, fills us with satisfaction and affirms our commitment to continue contributing to Puerto Rico's ongoing social and economic development," said Somoza.
Pan Pepin has five distribution centers throughout the island.