Restaurants open in Santurce, Isla Verde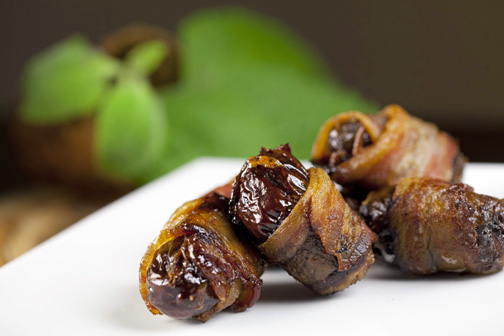 Metropolitan area foodies have two new options in fine dining with the recent openings of a pair of restaurants featuring very different menus. While newcomer Bodega Las Tablas in Santurce offers authentic Spanish fare, Salt Gastrobar in Isla Verde serves up modernist cuisine, combined with innovative luxury cocktails.
With an investment of about $150,000, Bodega Las Tablas opened recently in the heart of Santurce to offer a full menu of "tapas," or small bites typical of Spanish restaurants, which allows customers to taste a wide range of dishes, from cheeses to hams to fresh vegetables.
Spanning 1,500 square feet, homologous to small tasting venues in most cosmopolitan European cities, Bodega Las Tablas seats 80 guests.
"Bodega Las Tablas responds to a demanding customer who likes fresh, high quality dishes, and who shows interest in the preparation methods and ingredients used in their food, but who is also very aware of the current state of the economy," said James Figueroa Pérez, chef and owner.
The new restaurant is creating 20 direct jobs, while joining the Santurce trend of reinventing spaces to turn the sector into the meeting places for enthusiasts of fine cuisine and unique cultural experiences.
Modernist cuisine arrives to Isla Verde
Another recent arrival to the island's gastronomic offer is Salt Gastrobar, which opened its doors at Isla Verde's Howard Johnson Hotel last month to offer an innovative, ultra-modern culinary and fine drinking experience.
The 2,000 square-foot space, is the latest project by Empresas Santana, which invested $800,000 in the eatery. Inspired by the European dining concept known as "gastropub," Salt Gastrobar combines modernist cuisine with innovative luxury cocktails.
Salt Gastrobar's menu is the result of Chef Rene Marichal's unique vision of finding new ways of interacting with food, playing with expectations and achieving unusual effects, to offer a memorable multisensory experience. Many of the menu's creative dishes feature salt in diverse ways, such as different types of salt found around the world, in allusion to its name.