Aerostar invests $5M in new jet bridges for LMM airport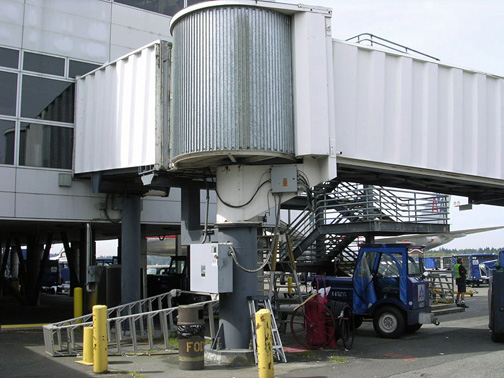 Airport operator Aerostar Holdings recently invested $5 million on the purchase of five new jet bridges to be installed at the Luis Muñoz Marín International Airport's Terminal D to serve Delta Airlines and U.S. Airways passengers, this media outlet learned.
The contract awarded to JBT Corp. included the boarding bridges as well as related equipment such as ground power units and air conditioning systems. The new jetbridges will help the airlines manage passenger traffic once they move out of their current locations in Terminals B and C, which will undergo significant renovations.
"We are very pleased to support this terminal renovation project to enhance the airport's operations and capabilities," said John Lee, vice president and division manager, JBT AeroTech.
JBT AeroTech anticipates installation to be completed during the second quarter of 2014.