Ria Money Transfer is 'swift option' to send money to other countries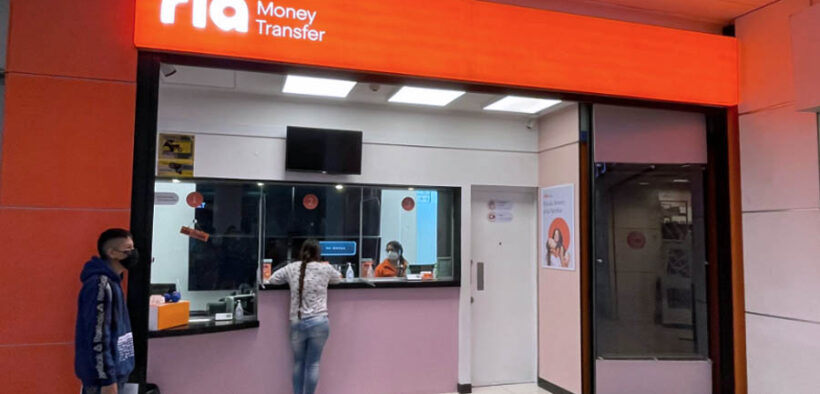 With seven locations in Puerto Rico, Ria Money Transfer, one of the largest international money transfer companies at a global level, is also one of the main money transfer companies used on the island to swiftly send money to people in other countries within minutes, especially to the Dominican Republic.
With a worldwide network of 522,000 locations in some 188 countries, Ria Money Transfer "is a company made by migrants for migrants."
At a local level, the money transfer company has a big clientele from Dominican Republic citizens living on the island transferring money to their relatives in the neighboring island.
Ria Money Transfer Vice President of Retail Store Operations Armando Chavez told News is my Business that the company has been in Puerto Rico for more than 20 years, "and currently we have seven stores and 91 agents."
"We have 20 employees in Puerto Rico," Chavez said. "Puerto Rico is also the hub for St. Kitts and Nevis and the U.S. Virgin Islands, because we have some businesses there."
Chavez explained that although Ria doesn't have operations in the Dominican Republic, they do have partners in the neighboring island nation.
"Our customers use Ria either in stores in Puerto Rico or at our agent locations," Chavez said. "So, they go there and they transfer $100 or $150, the amount of money they are sending to their loved ones in the Dominican Republic and we use our partners, so that money can be delivered or it can be deposited into a bank account or a customer can go to the bank and withdraw the money in cash from the bank."
The money transfers made in Puerto Rico have to be done in person, he noted.
Customers can visit any of the Ria branches or visit any of their authorized agents to make money transfers.
Ria Money Transfer has seven branches in different sectors in San Juan.
He further noted that customers visit the Ria locations and from there "we take all your information, your beneficiary information and we save that information into our system."
"Then we print a receipt and we give the customer the receipt for their review, to make sure we have the information required perfectly and then if everything is OK, the customer signs that receipt and then we collect the payment with a debit card or cash and then we release that money transfer to our partner in the Dominican Republic," he said.
The executive further noted that in many cases the money transfer is carried out within minutes "at the speed of light, if you will."
Within five minutes, you can "actually cash the money that was sent from Puerto Rico."
Most customers using the company's service in Puerto Rico are Dominicans living in Puerto Rico sending money to relatives in the Dominican Republic, he said.
"I would say 90% of the money transfers that we send out of Puerto Rico go to the Dominican Republic," Chavez said. "Most Dominicans living in Puerto Rico that work in Puerto Rico are Ria clients. They know us, we have been there for a long time… with the hurricanes that have hit the islands, we were the only company open and servicing our customers. We understand that our clients need us. It's a service we do for the community."