Santander Puerto Rico president, Hidalgo, steps down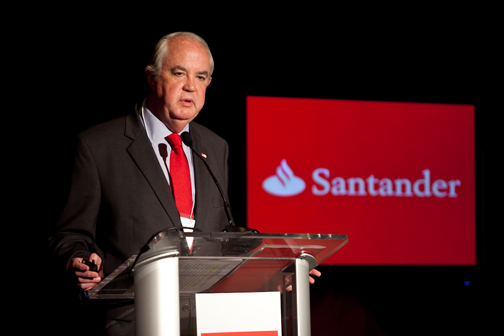 Javier Hidalgo-Blázquez, President and CEO of Santander BanCorp and Santander Puerto Rico, resigned to his positions to assume new responsibilities within the bank's parent company, Grupo Santander in Spain. However, bank officials did not say Thursday when his resignation will take effect.
His resignation will end his two-year tenure with the local operations that will now be headed by successor Román Blanco-Reinosa. Hidalgo-Blázquez will be taking over the positions of business director and deputy director of Grupo Santander's Americas division, as well as the post of deputy director general.
During his time on the island, Hidalgo-Blázquez strengthened the bank's commercial areas, as well as improved customer and business relationships, promoted banking as a key project to boost the local economy, actively participated in the Board of Directors of several nonprofit organizations, promoted cultural and educational projects, and served as vice president of the Puerto Rico Bankers Association.
Hidalgo will remain as director of the Santander BanCorp Board of Directors.
He presented his resignation during a board meeting Thursday, when Santander directors named his successor who will officially assume his new responsibilities once required legal and regulatory formalities are completed.
Román-Blanco has a degree in Civil Engineering and an MBA from Carnegie Mellon University in Pittsburgh. He entered Santander Group's Americas Division in 2004 as Director of Business Development. He subsequently occupied to position of vice president of Banco Santander Banespa in Brazil, moving to Colombia in 2007.
Before joining Banco Santander, he spent 13 years at McKinsey & Co, becoming senior partner, managing multiple clients and projects in the financial sector for several countries in Europe and Latin America.