SESA recognizes women's leadership in Puerto Rico's solar energy industry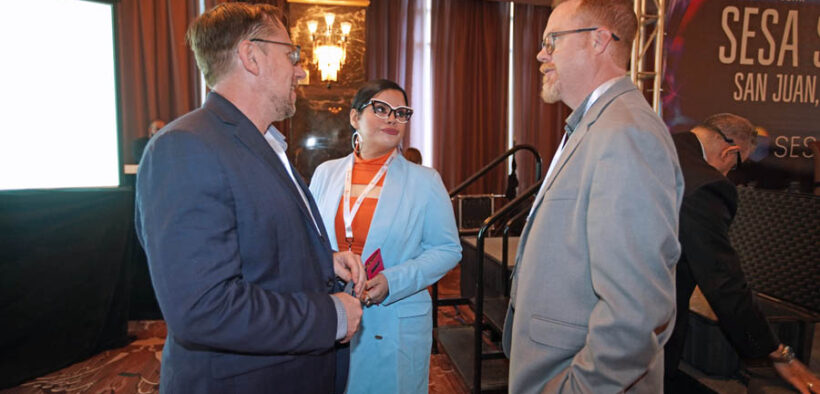 As Puerto Rico moves toward the adoption of solar energy for its power generation needs, the industry continues to experience an increase in the number of women who occupy leadership roles.
Against the backdrop of International Women's Day held earlier this month, the Solar and Energy Storage Association (SESA) recognized five women leaders in the Puerto Rico's solar energy industry.
"In celebration of International Women's Day, SESA recognizes and honors women who are fighting for the advancement of solar energy," said the association's administrator, Laura Castillo.
A Puerto Rican renewable energy advocate and entrepreneur herself who has been involved in sustainability since her college days, Castillo also co-founded SESA, the nonprofit trade association that since 2018 has been advancing policies and legislation to support the solar energy and energy storage sector in the island.
According to data published by the Solar Energy Industries Association (SEIA), SESA's parent affiliate, women account for 30% of the total U.S. solar workforce, up from 19% a decade ago. That is substantially higher than the share of women currently employed in other energy sectors, as well as important industries like manufacturing and construction.  
"SESA is proud to highlight these five extraordinary female leaders of our solar and storage industry," Castillo said.
As general manager for Sunnova Energy, Karla Zambrana has driven sales that have resulted in the installation of more than 45,000 solar power systems in Puerto Rico. Zambrana has been in the trenches substantially increasing monthly sales and installations and leading the company's operations through hurricanes María and Fiona, earthquakes, and the COVID-19 pandemic. Zambrana develops, reviews, updates and implements business strategic planning for sales, operations and in-service goals by establishing budgets, results measurements and allocating resources.
Before joining Sunnova, Zambrana worked for close to a decade with Cemex Puerto Rico, and in the construction industry at large. A results-oriented business professional with proven abilities in strategic planning, managing projects, process improvement and detailing project information, Zambrana is a quintessential team leader, wearing different hats like sales and operations, marketing, and government affairs. Zambrana has a bachelor's degree in civil engineering and an MBA in engineering management, both from the Polytechnic University of Puerto Rico.
Valerie Aldamuy, general manager for Puerto Rico at Prosolar, has been in the solar energy industry for more than 16 years, during which she has been a key player in the management and sales teams for major companies. She even launched her own solar company, adding equipment installation to her set of skills.
Aldamuy accepted the challenge to build Prosolar's local operations from scratch. Under her leadership, the Prosolar Puerto Rico branch has rapidly become the biggest and fastest growing in the company, generating over 100 jobs in less than two years. Aldamuy is described by her peers as passionate about the solar industry and a great leader who has been part of the industry's growth and changes. She believes that solar energy is the solution for the island's energy challenges.
The development project manager for Infinigen Renewables, Naomi Betancourt, has performed several key roles over the nine years she has been with the company. She has been directly involved or provided support in the development, construction and operational phases of several Infinigen-owned or controlled projects.
From contract analysis in predevelopment studies to permits during development and logistics during construction, Betancourt, who holds a degree in industrial engineering from the University of Puerto Rico at Mayagüez, is one of the few professionals in the solar industry in Puerto Rico with experience spanning the entire utility-scale solar business cycle.
Betancourt, who frequently represents her company in industry meetings and is held in very high esteem by company associates and industry colleagues, is responsible for the implementation and execution of Infinigen's internal and external environmental and social governance (ESG) policies.
Maria Elena Barrera is Puerto Rico business development manager for Fortress Power. She belongs to a task force created to help the U.S. Department of Energy understand the needs of Puerto Rican communities and mapping the most vulnerable areas to distribute resources as efficiently as possible. Barrera has focused her efforts on helping residents in low and moderate communities, pairing robust hardware, installers and funding from sources like CDBG–DR and MIT.
A graduate of Puerto Rico's Sacred Heart University, Barrera has helped expand Fortress Powers' local service team to ensure that all customers have a positive experience. She is devoted to the island and the company's mission to provide safe and reliable energy for all and has been the driving force behind community projects bringing the benefits of energy storage to thousands of Puerto Ricans, often receiving praise from Fortress Power's CEO.
A graduate of Interamerican University and a believer in the transformative economic potential of solar energy, Lynda Green is part of Windmar Home's Ponce Team. She is committed to helping families understand the benefits of renewable energy, as well as guiding and preparing others in the field of renewable energy sales.
Her business philosophy puts a premium on achieving quality of life for herself and her customers, helping them make the best choices. Green says that consumers are taking more time to ponder their decisions and is proud of being able to fully educate customers so that they achieve their solar resiliency and savings goals. Her advice to others entering the industry: Be certain that you have the commitment, availability and knowledge to properly take care of customers' needs and concerns.