NY-based startup looks to bring solar street lights to PR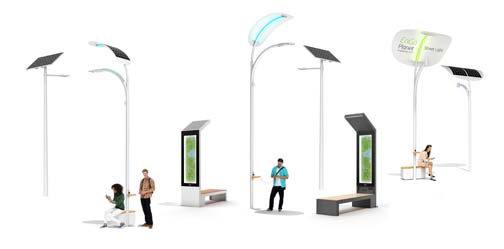 New York-based clean tech company EnGoPlanet, which produces Smart LED Solar street light poles and Smart Solar Benches announced it will work with local communities to deliver its off-the-grid solar solutions to areas affected by Hurricane Irma.
The company is targeting Puerto Rico and Florida as two potential markets for its solar-powered equipment.
"The idea of this initiative is to motivate large corporations to work with us on installing our smart solar street lights in affected areas," said Petar Mirovic, CEO of EnGoPlanet, which was founded in New York after Hurricane Sandy.
"We're looking to install our lights in the following months in Antigua and Barbuda, Puerto Rico and Miami," he said.
"We want to provide those places with more sustainable street lights that will be more energy resilient and that will work even in the situation such as Hurricane Irma," he said.
EnGoPlanet installed more than 200 solar units in the first six months of this year on the U.S. mainland, Kuwait, Austria and Oman. The company's solar-powered benches and street lights have USB charging stations and WiFi connection that would provide a solution for people to reconnect when the power is out.
Traditional street lighting networks can account for almost 40 percent of a city's total expenditures, company officials said.
"Smart solar powered network will not just create more reliable system, but it will also save enormous sum of taxpayers money and make our cities smarter and more energy resilient, Mirovic said.
"We invite large corporations and NGOs to partner with us on bringing Smart Solar street lights to people of Florida, Puerto Rico and Texas, who also suffered very much during Hurricane Harvey," he said.