sonnen Brings Solar + Storage to clinic in P.R. to provide urgent healthcare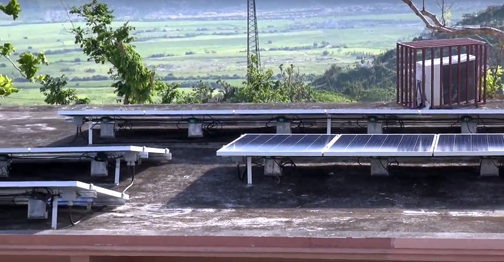 Intelligent residential energy storage company sonnen announced the commissioning of a $350,000 solar + smart energy storage microgrid at a primary healthcare facility in the Mameyes Abajo neighborhood of Utuado.
The clinic is the site of the 10th microgrid system that sonnen and partner Pura Energía have installed on the island since Hurricane María struck in September 2017. Other microgrids have included community and relief centers, washing machines and laundromat centers, food distribution centers and two schools, including one that plans to remain entirely off-grid even after power was restored.
All efforts and technology were donated by sonnen and Pura Energía via the del Sol Foundation for Energy Security, exceeding $350,000, company officials confirmed.
The clinic is located in a rural area where 100 percent of the residents have been without power and most have been without running water since September of 2017.
Recognizing the urgent need for medical care, the clinic was built in an unused building in Mameyes Abajo, and is serviced by local organization, Corporation for Health and Socioeconomic Development of OTOAO.
Running entirely off-grid, the clinic is reliant on the microgrid to power its healthcare technology, lights and refrigeration, providing enough energy to allow the clinic to administer the necessary medical and mental health care that local residents have not been able to access since Hurricane Maria.
The microgrid, installed in collaboration with Pura Energía, is the first primary healthcare clinic powered by sonnen, which donated the sonnenBatterie eco 16 (8kW/16kWh) smart energy storage system that is paired with a 10kW rooftop solar system provided by Pura Energía.
"We know that this installation is about more than just the power — it's about enabling the on-site health professionals to maintain the health and welfare of local residents," said Adam Gentner, sonnen's director of business development, Latin American Expansion.
"Puerto Rico's adoption of solar energy and storage is a demonstration that microgrids can not only aid in disaster relief and recovery, but also implement resilient energy solutions in preparation for future natural disasters and power outages."