Tax incentives granted to women-led businesses in Río Piedras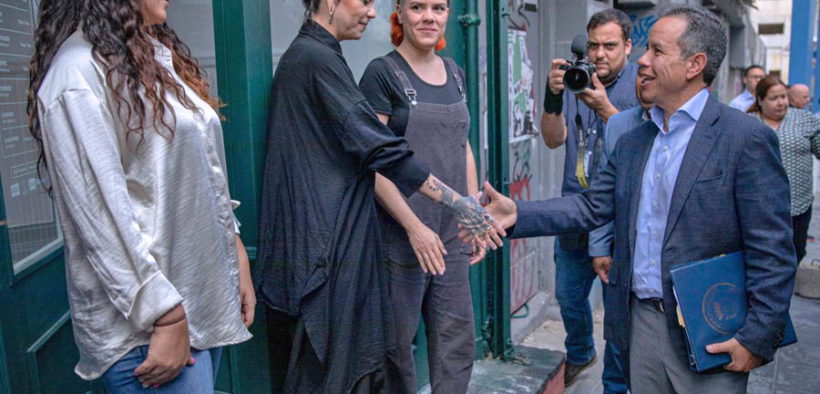 San Juan Mayor Miguel A. Romero has granted four tax incentive decrees to local businesses in Río Piedras as part of the Capital Entrepreneurship program of the Municipality's Department of Economic Development and Tourism. The decrees aim to promote the creation of new businesses and micro-enterprises, the rehabilitation and restoration of deteriorated properties and buildings, as well as the creation of jobs.
The tax incentive decrees are expected to create and retain 24 jobs, as well as generate a private investment of $616,297.19. The four businesses that will benefit from the decrees are Selena Pizzería, Mucho Gusto, Double Cake and Necromancy.
Selena Pizzería was described by the mayor's office as a culinary experience and at the same time a collaborative space where growth and development activities are promoted for the benefit of students and the community of Río Piedras. With an approximate investment of $64,000, the eatery will begin operations on March 31 and will employ 14 people.
Mucho Gusto, which prepares and sells vegan, gluten-free ice creams and desserts, will begin operations at the beginning of April. With an investment of approximately $60,000, the owners bet on Río Piedras to open their second location and expand their brand after the success of their first ice cream parlor in the municipality of Trujillo Alto.
Double Cake redefined its business concept and moved its operations to Río Piedras, acquiring a building on 1104 Del Carmen St. and making improvements for an approximate investment of $217,000. The space will allow for it to grow and solidify two concepts under a single proposal: the Double Cake BakingStudio, where they will sell cakes and other sweet pastries, and the Double Cake Academy, where they will offer cake-making workshops.
Necromancy, a company dedicated to the manufacture and retail and wholesale sale of beauty products that are vegan, free of parabens and cruelty-free, purchased a building in Río Piedras and made improvements that allowed them to rescue an abandoned structure, improving the aesthetics of the area.
Romero said the tax breaks for the women entrepreneurs who bet on making Río Piedras will allow their businesses to solidify their operations and reach a new growth level.
The mayor's office said that, to date, his administration has granted six decrees that represent an aggregate investment of nearly $2 million and 39 jobs in the Río Piedras area.
For more information on the Capital Entrepreneurship program, visit the Department of Economic Development and Tourism of the Municipality of San Juan's website.