Tech company LGS Global establishes training academy
Indian information technology development and consulting firm LGS Global formally announced Tuesday the establishment of the LGS Solutions Academy in Puerto Rico to train and certify 100 local public and private sector professionals on the key Oracle and SAP software, who upon graduating may be recruited by the multinational firm.
LGS President Sailendra Yerrapragada explained during a news conference that the goal is to train engineers and computer technicians who are unemployed or in their last year of engineering studies at the University of Puerto Rico Mayagüez Campus or the Polytechnic University, as well as professionals in the areas of finance, accounting and human resources who are interested in becoming certified in Oracle and SAP programs.
A team of 15 LGS engineers and consultants from India and the U.S. are in Puerto Rico to interview candidates for the "intensive" three-month training program that begins March 15, he said. The interviews will take place Feb. 27 at the Conrad Condado Plaza, from 9 a.m. to 5 p.m. and Feb. 28 at the Mayagüez Resort & Casino, during the same schedule.
While the cost of the training is set at $2,000 per participant, Labor Secretary Miguel Romero, who was present at the news conference, said the agency will assign Workforce Investment Act funds to cover the enrollment fee for the 100 participants.
"They will be provided with the certifications and financial incentives needed to take advantage of these trainings," Romero said.
At the end of the three-month period, 50 of the participants who get certified will be hired to work at LGS Caribbean Inc., addressing the needs of clients in the 35-country region overseen from Puerto Rico, he noted.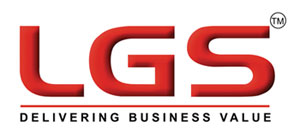 Long-term presence
LGS Global's plans for the island call for establishing a long-term presence, fueled by the incentives and the cooperation the company has gotten from the government, Yerrapragada said.
As part of that, the company has incorporated LGS Solutions Academy Inc., to offer training and certification on Oracle and SAP technology solutions to engineers and technicians working in government and business in the southeast and central United States, the Caribbean, Central and South America.
"With this initiative by LGS, Oracle, SAP and the government of Puerto Rico, we will be turning the island into a major destination for education and professional training in all matters concerning the latest in computer technology and, in turn, generate hundreds of jobs that require trained personnel that have certifications in Oracle and SAP solutions for the 35 countries comprising the Caribbean, Central and South America," the executive said.
To that end, the company is looking at the inventory of Puerto Rico Industrial Development Company-owned buildings, as well as private properties, to open the LGS Training Center. Another 50 jobs will be created in the next three months, Yerrapragada said.