San Juan among TripAdvisor's best spring break spots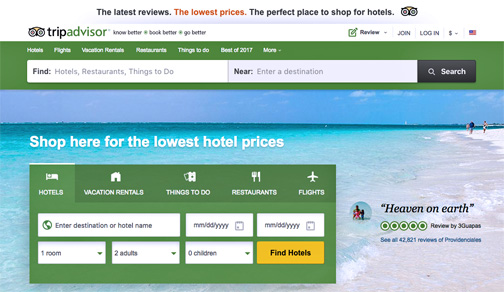 Travel planning and booking site TripAdvisor has included San Juan among this year's top 10 most popular spring break destinations for North Americans to get the "most bang for their buck."
The company's first "TripMaximizer Report" revealed Myrtle Beach as best domestic value and Barcelona as top international bargain.
The report, designed to help U.S. travelers plan a trip that best suits their budget, outlines the number of nights they can afford at 10 vacation hot spots worldwide.
TripAdvisor booking data revealed that the average U.S. traveler's budget of $2,500, inclusive of accommodation and flight pricing, could yield a 12-night stay in Myrtle Beach versus five nights in Miami Beach or Cancun this spring.
It also showed that some international destinations such as Barcelona allow for a longer stay than domestic options such as Honolulu.
At the midway point are San Juan and Barcelona offering a seven-night stay, proving that it is possible to travel internationally for the same price and duration as within the U.S.
While the average per person flight price to Barcelona is 89 percent more expensive than San Juan at $857 versus $453, the average nightly hotel rate on TripAdvisor for Barcelona compared to San Juan closes the gap at $229 and $282, respectively.
"For travelers who want to maximize the trips they plan and the travel dollars they are spending, TripAdvisor has identified 10 of the most popular spots for spring and how long U.S. travelers can stay on the average vacation budget," said Brooke Ferencsik, senior director of communications for TripAdvisor.
"The TripMaximizer Report found that Myrtle Beach is an outstanding option for travelers to really stretch their travel dollar because of the many low priced, top-rated hotel options and reasonable airfares," she said.