Triple-S to acquire American Health Inc. for $82M in cash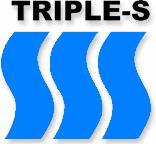 Putting an end to what seemed to be a pretty open secret, Triple-S Management Corp. on Tuesday announced that its subsidiary Triple-S Salud Inc. will purchase American Health Inc.'s parent company, for some $82 million in cash.
The transaction, which entails buying all of the outstanding capital stock of American Health's parent, Socios Mayores en Salud Holdings Inc., is expected to close on or before the end of next month. At that time, more than 40,000 dual and non-dual eligible Medicare Advantage members in Puerto Rico will migrate to Triple S's client base, company officials said.
"We are pleased to welcome American Health, its members, providers and employees to our organization. This acquisition positions us for continued growth in the Medicare Advantage segment and is consistent with our long-term strategy," said Triple-S Management President Ramón Ruiz Comas.
This is the first major deal that Triple-S has subscribed since being shut out of the government's health reform plan last year. For the 12 months ended Dec. 31, 2010, American Health reported revenue of approximately $380 million, Triple-S said.
"We anticipate that the premium revenue and efficiencies resulting from this acquisition will compensate for the impact of future CMS rate adjustments; it also enables us to offset administrative costs from the loss of the local government Health Care Reform (Medicaid) contract by redeploying our capital into a more profitable business," Ruiz Comas said.
While the transaction has received local regulatory approvals, it is still subject to other conditions, including SMSH stockholder approval.
Triple-S, a local insurance provider dominating about 33 percent of the market, will provide more details on the acquisition when it unveils its fourth-quarter conference results on Feb. 9.