Universidad Central del Caribe lands $20K grant from CVS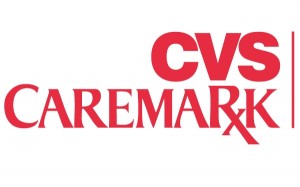 The CVS Caremark Charitable Trust, a private foundation created by CVS Caremark, provided a $20,000 grant to Universidad Central del Caribe, which was one nearly 100 nonprofits that split $4.3 million in funding granted across the U.S. in 2011.
In 2008, a group of first year medical students initiated "Medicina Urbana" (Urban Medicine) providing health services to marginalized populations in Puerto Rico. "Medicina Urbana" aspires to make a positive impact in the quality of life of the communities it serves through prevention-focused education and primary medical services.
Support from the CVS Caremark Charitable Trust will support the costs to equip a mobile van so that "Medicina Urbana" can provide more thorough physical evaluations and expand its services to other communities, CVS officials said.
The CVS Caremark Charitable Trust kicked off a "Day of Giving" Tuesday by surprising several nonprofits with the grant funding they had requested.
The new grant recipients were chosen through the CVS Caremark Charitable Trust's annual grant cycle in which awards range from $10,000 to $50,000 for one-year support.  These grants align with the CVS Caremark Charitable Trust's efforts to improve the quality of health and well being of underserved populations and also align with CVS Caremark "All Kids Can," a signature program of the CVS Caremark Charitable Trust and CVS Caremark that is committed to supporting children with disabilities.
"We are so excited to help these nonprofit organizations start 2012 in a positive way with much-needed funding," said Eileen Howard Boone, vice president of CVS Caremark Charitable Trust.  "All of the nonprofit organizations we support share our commitment to providing greater access to health care and medical services and improving the lives of children with disabilities. The CVS Caremark Charitable Trust is honored to work with all of its nonprofit partners to help people on their path to better health."