Costa Bahía Hotel unveils $2.8M in new rooms, upgrades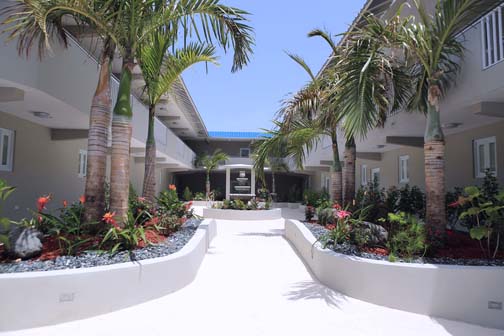 The Costa Bahía Hotel, Convention Center & Casino in Guayanilla recently added 30 new suites to the property, at a cost of $2.8 million, as part of its strategy to create a unique tourism destination in the island's southern region.
The new hotel wing, dubbed Costa Villa, is part of a series of improvements at the property, owners said Tuesday.
"In times when the economy has been affected, we must invest in projects that contribute to the growth of our island and how better that it be done by local companies," said Eduardo Artau, owner of the property.
"With the opening of the Costa Village, Costa Bahía Hotel's strong commitment to the tourism industry in the southern region is evident," he said. "Our approach is to innovate as a hotel, adding attractions and amenities for family and group markets.
The millionaire investment in the facilities adds an open garden area with interior patios, terraces and a river-shaped fountain that connects to the pool area, ideal for holding cocktails and outdoor receptions. The owners also announced the upcoming opening of a 4D cinema with capacity for 45 people and a gym area with sauna for guests, which is already in its final phase.
"We continue to strengthen our position as a unique hotel, not only in the southern region, but throughout Puerto Rico," said Jessica Emmanuelli, owner of Costa Bahía Hotel. "After completing this project, our offer for the group segment and the family market will be a much more attractive for the customer."
With a contemporary design, the new rooms includes 20 Junior Suites, three suites, five regular rooms, a family suite and a presidential suite, Emmanuelli said.
"Ten of the new rooms are adapted to accommodate guests' pets, making Costa Bahía the only pet-friendly hotel in the southern area," said the executive. "The trend of tourists vacationing with their pets has been increasing. In the U.S. mainland, more than 60 percent of hotels accept pets and we want to capture that market."
The inauguration of Costa Village increases the total number of guest rooms to 166. With this new inventory, 10 new jobs are added to the existing 100 employees.