Avaya unveils '14 strategy for Puerto Rico, region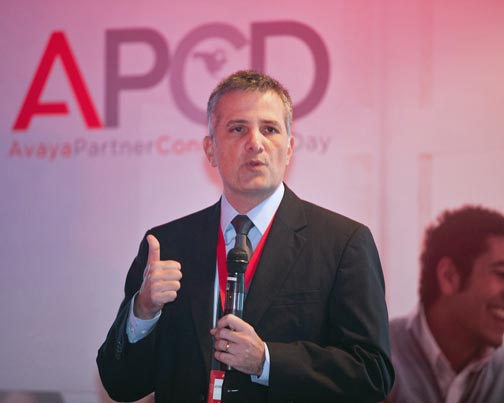 Business collaboration and communications software and services provider Avaya held its Puerto Rico Partner Connection Day 2014 last week, featuring keynote speeches by top company executives who discussed plans for this year and recognized the achievements of its outstanding business partners.
During this event the Avaya disclosed the strategy, innovations and programs for its business partners during 2014, and hosted an exchange of ideas related to the benefits of its solutions to generate "The Power of We," harnessed through collaboration.
It was also an opportunity to recognize and award the best partners and collaborators during the past 12 months.
"Puerto Rico and the Caribbean is a key market for growth, and the channels are our most important allies for the achievement of the objectives set," said Santiago Aguirre, channel director leader for Latin America and the Caribbean.
The day's event consisted of sharing the company's strategy segmentation to its partners, to help them growth and develop more specialized solutions for the industry," he said.
Avaya executives also provided updates on all the resources for training and certification that the company offers to help partners become "more specialized and be able to offer solutions, services, and differentiated added values to its clients," Aguirre added.
Participating executives — Galib Karim, general director Avaya Latin America; Richard Chin, UC and collaboration solutions leader for Americas International; Jan de Kok, technology manager for Avaya Caribbean and Central America; Gerardo Quiñones, services director for Avaya CALA; and Ramón López marketing manager for Caribbean and Central America — shared the Avaya Solutions roadmap, as well as sales and marketing strategies for the channel distribution, including the services offer to provide the channels the best possible tools for their business growth.
"Avaya has become what it wanted to be, a software and services company. A major transformation is occurring in the way of doing business and our channels are everything," said José Fernández, new managing director for Avaya Caribbean and Central America.
"We are very pleased to share another year of successes and challenges with our channel of partners, who represent a very important pillar for Avaya due to the fact that 100 percent of sales come through channels," Fernández said.
"We appreciate your support and trust in Avaya solutions for doing business and we acknowledge your great efforts and work throughout this year to serve the different areas. We are committed to providing new tools and solutions that give you more competitive advantage to growth your businesses," he added.
Avaya wrapped up the event by bestowing awards to the best executives and partners in the following categories: Best Sales Executive of the Year, Sergio Sánchez, Datacom Costa Rica; Best Sales SME Executive of the Year: Donato Vásquez, Anixter; Best System Engineer of the Year: Stacey-Ann Burke, LIME Jamaica; Best Marketing Partner of the Year: ECSSA Centromerica; Best Partner of the year in the SMB market: LIME/TSTT; Best Partner of the year in Networking: ECSSA Centroamerica; Best Project of the Year: Datacom; Best Partner of the year in Services: INTECH Puerto Rico; Best Partner of the year in Video Collaboration: Matrix Technology Jamaica; and, Best Partner of the year: Digicel Caribe.