UPR-Cayey gets $600K multiyear grant from the Mellon Foundation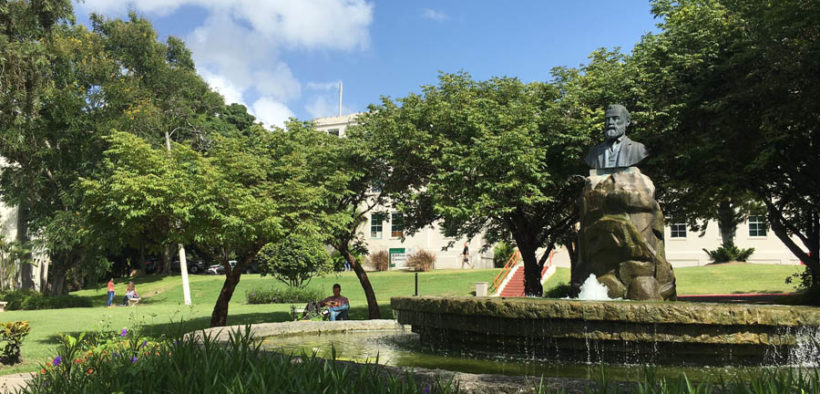 The University of Puerto Rico in Cayey, through its Institute for Interdisciplinary Research, has received a $600,000 grant from the Mellon Foundation for the Invigorating Scholarly Communities at the Institute of Interdisciplinary Research project, the school announced.
This three-and-a-half-year project will support research, creative projects and interdisciplinary courses relevant to humanities, arts, social sciences and community work. It will also support the work of its Interdisciplinary Research Institute, an entity that recently received the Excellence in Education award in the undergraduate program category, for its successful track record of developing research and promoting student success at the Cayey campus.
The grant will make it easier for the participating faculty to include students in active processes of research, community service and creation on critical and pertinent issues for Puerto Rico, the institute's officials said.
"This grant supports the continuity of the work towards research that the Institute for Interdisciplinary Research at UPR Cayey has been doing since 2000," said the principal investigator, Isar Godreau.
"For more than 50 years, the University of Puerto Rico in Cayey has been characterized by hosting a vibrant community of teachers, students, and researchers in the field of arts, humanities, social sciences, and community work," said Juan F. Caraballo-Resto, dean of academic affairs.
"The Mellon Foundation grant will strengthen this community and propel it into the future, allowing us to achieve two important goals: strengthening our School of Arts, and supporting the continuity of the work in pursuit of the research carried out by our Institute of Interdisciplinary Research since 2003," he said.
Meanwhile, UPR Cayey Chancellor Carmen Quiroga said: "This grant from the Mellon Foundation confirms the valuable contribution that the University of Puerto Rico at Cayey makes in the fields of humanities, arts, social sciences and community work. Above all, this award initiates an important collaboration between two leading institutions committed to stirring, activating and nurturing the human spirit through the arts and humanities."