Villa Caparra luxury home goes to auction Aug. 2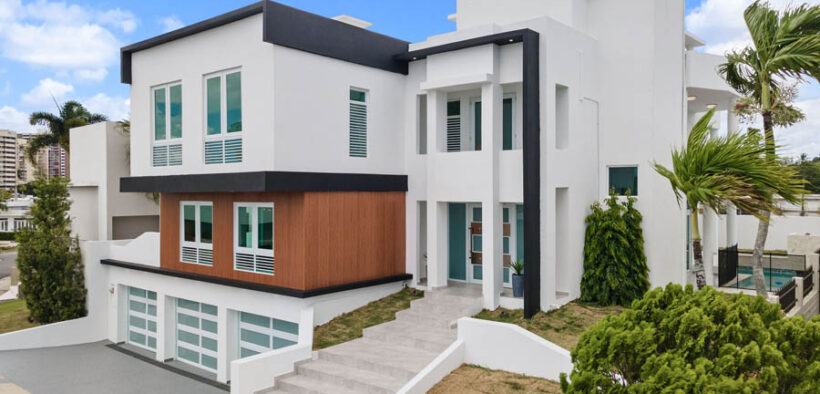 On Aug. 2, A&G Real Estate Partners will hold an auction for a recently renovated luxury residence located in the Villa Caparra neighborhood of Guaynabo. The 4,650-square-foot home will start at a minimum bid of $800,000 in the "absolute auction," a value representing less than half of the property's appraised value, the firm stated.
Planet Renovation Capital made the offering possible following its investment in and renovation of the three-story, 1960s-era residence, now being promoted by A&G's Real Estate Sales Division in partnership with Keller Williams Puerto Rico.
"Planet Renovation Capital's multiyear business model is to invest in the rehabilitation of residential and smaller-sized commercial properties throughout Puerto Rico, in the form of direct investment and lending to local real estate investors," said Jeff Phelan, the program manager for Planet Renovation Capital.
Registration for the live auction starts at 6 p.m. at the Sheraton Puerto Rico Hotel & Casino in Miramar. Bidding starts at 7 p.m.
"With four bedrooms and three-and-a-half bathrooms, this sunlight-bathed luxury home in the Villa Caparra section of Guaynabo offers dramatic, open views, along with many flourishes and features, including an outdoor swimming pool, a high-end kitchen, and spacious living and dining areas that are perfect for entertaining," said Katie DeCoste, managing director of Real Estate Sales for A&G.
The potential to benefit from Act 60 exemptions from U.S. federal and state taxes on Puerto Rico-sourced income is part of the property's appeal as well, said Jeff Hubbard, A&G's senior managing director of Real Estate Sales.
"Located in a cosmopolitan, north coast neighborhood, this stunning home is an incredible opportunity for real estate investors and buyers, whether your goal is to acquire a high-end vacation rental, or simply start living your best life in one of the world's most beautiful places," he added.
The selling points of the Villa Caparra residence include its large, epicurean kitchen with marble counters, high-end appliances, a wine refrigerator and a breakfast nook, said Orbe Soto of Keller Williams Puerto Rico.
"It's hard to say which of the home's spaces is the most dramatic," Soto said. "For example, the top-floor master bedroom has a wraparound terrace, bringing in the light and the view of the sky and surrounding hills and palm trees. The wide-open views from the huge rooftop terrace, which is served by an elevator, are extraordinary as well."
The Villa Caparra home offers several additional outdoor spaces, a three-car garage, and a fenced yard, along with abundant storage spaces and its own natural-gas-powered backup generator.
Interested parties can attend the open house July 29, from 10 a.m. to noon.