Visa Day Puerto Rico focuses on evolution and future of digital payments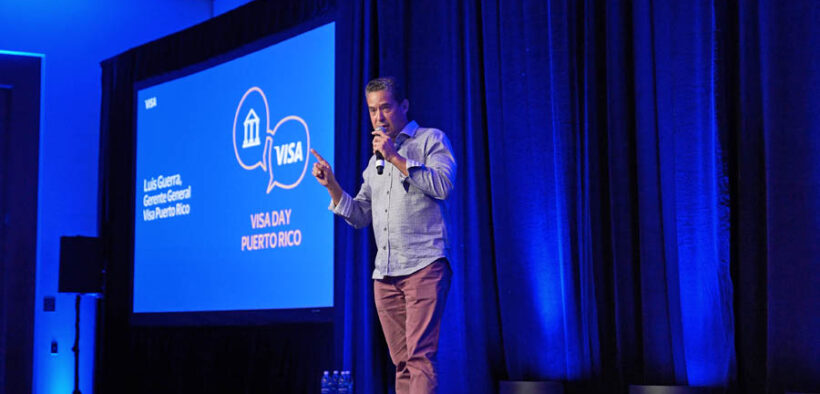 Payment card services company Visa has conducted "Visa Day Puerto Rico," during which representatives from card-issuing banks, acquirers, fintechs and members of the local commercial and industrial sectors gathered to discuss the latest in digital payment advances, consumer habits and opportunities to capitalize on various payment platforms to expedite consumer and business transactions. 
The increasing importance of digitization to the future of the financial sector, the relevance of establishing early connections with future clients, and the evolution of identity and trust in payment environments were some of the key topics covered during the event at the Puerto Rico Convention Center.
"In recent years, Puerto Rico has experienced the impact of digital payments on the growth of digital and financial inclusion for individuals, as well as businesses, which have benefited from the increased competitiveness brought about by multiple digital payment solutions developed with our card-issuing partners, fintechs, acquirers and others," said Luis Guerra, general manager of Visa Puerto Rico.
"On an island with considerable digital inclusion growth such as Puerto Rico, our objective is to continue working with the participants in the ecosystem to take Puerto Rico to the next level in digital payment technology between individuals, businesses, government, etc.," he added.
The presentations concluded with an exchange among the invited speakers on maximizing opportunities in digital funds transfers and strategies to meet the needs of consumers and businesses that increasingly demand payment platforms that are more agile, secure, innovative, and easy to use.
"Visa Day" is an annual event held in Central America and the Caribbean with the goal of providing an opportunity for the various players in the financial sector to interact and discuss the advancements and future of digital payments.
The event's mission is to continue to collaborate closely with the local financial sector, sharing insights into the latest trends and innovations that will drive the development of digital payment infrastructures.