Wal-Mart, Health Dept. team up to run free vaccination clinics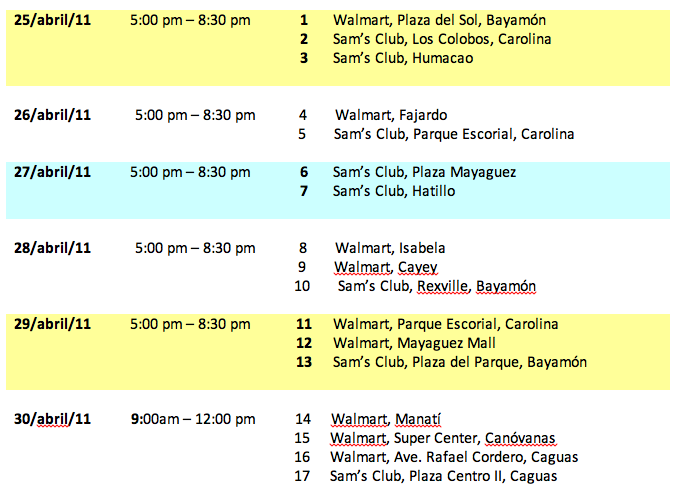 Wal-Mart and Sam's Club are joining forces with the Health Department in a vaccination drive for children and youth between the ages of two months and 18 years. The health clinics will take place April 25-30 at stores throughout the island.
"As part of our alliance with the Health Department, and our commitment with the health of Puerto Rican families, we will open our doors to the public once again and invite them to get the vaccinations so necessary for our children's development," said Viviana Mercado, community relations manager for Wal-Mart.
The vaccinations that will be available are: Hep-B, DtaP, IPV (polio), Hib (against the illness caused by the type B Haemophilus Influenza bacteria), MMR (common and German measles and mumps) and H1N1.
This is the second time the retailer partners with the agency to offer free vaccinations.
"Vaccination is a crucial method of preventing a serious illness. The Puerto Rico Health Department urges the Puerto Rican population to participate in these free clinics," said Health Secretary Lorenzo González.
For full schedule of clinics, please refer to the graphic box.
The information and documents contained in "News is my Business" are property of this blog. You may not copy, distribute or use this information without the express written permission of this blog's creator, unless it is for personal or educational purposes. Fees for commercial or for-profit use apply.