Whirlpool plans to boost Puerto Rico's role as hub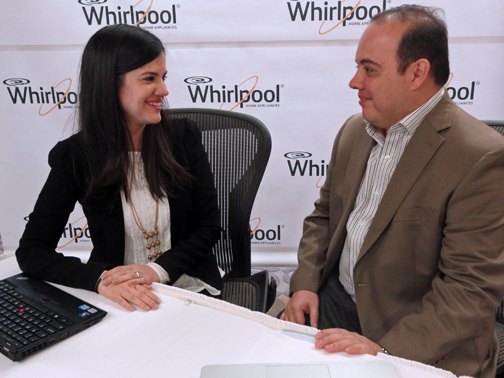 With its eye set on strengthening Puerto Rico's role as its hub in the Caribbean, appliance brand Whirlpool will focus this year's efforts on identifying areas of opportunity in service and product development as part of its commitment to bet on the island during challenging economic times, company officials said Thursday.
Several strategies — including an increase in authorized technicians, investments large quantities of inventory replacement parts, and a new more flexible logistics and distribution model — have resulted in a 10 percent sales growth in the past year and a 255 percent growth in the last five years, the company said.
"Our operational adjustments for greater efficiency have helped us to continue betting on Puerto Rico, despite the economic situation," said Néstor G. Cardona, sales strategy manager for Whirlpool in Puerto Rico.
"These efficiencies that result in increased sales have helped us maintain and grow our employee base by 30 percent, which is certainly a major step forward in the role of the brand locally, as well as in other countries in the region that we serve," he said.
Whirlpool injects $6 million annually into the local economy, he said.
Over the past 35 years, the company has made it a point to evolve according to client preferences, which will lead to the introduction of several new product lines this year, said Yenisey De Armas, category manager for Whirlpool.