Women leaders named to key positions in insurance, education, banking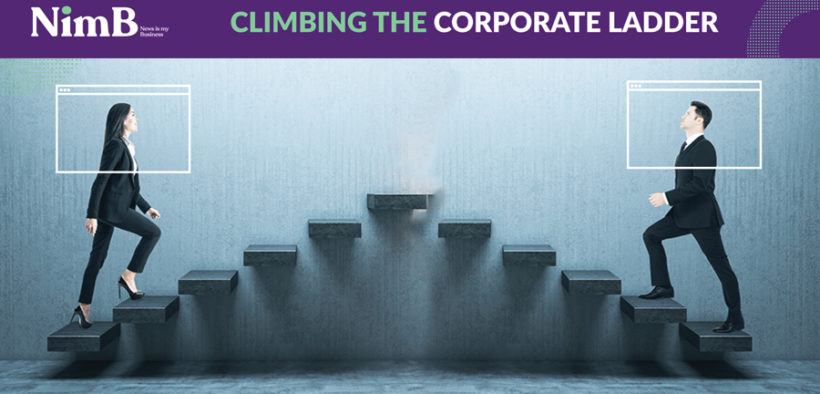 This edition of Climbing the Corporate Ladder features three women named to top positions across multiple industries in Puerto Rico.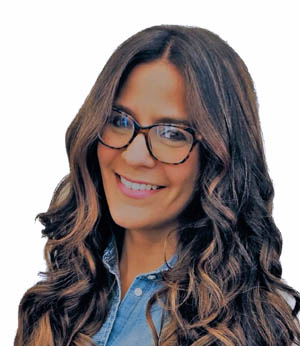 Triple-S appoints senior VP of Pharmacy and Clinical Strategy
Thurman Justice, president of Triple-S Salud, announced Nury Toledo-Núñez's appointment as senior vice president of Pharmacy and Clinical Strategy.
"Her expertise gives us the opportunity to advance clinical initiatives in the pharmacy sector and to establish educational programs designed to meet the needs of Triple-S members, as well as our providers and patients in the Salus clinics," Justice said, adding that he is "confident that Toledo will successfully develop an efficient operating model consistent with regulatory requirements."
In her new role in the organization, Toledo will work with Chief Medical Officer José Novoa to manage product development and pharmacy programs, as well as clinical health strategies for the commercial, Advantage and Salus Clinics segments.
"We're very excited that [Toledo] is joining our Triple-S Salud team, as she is an outstanding and experienced professional in several areas: strategy and clinical operational management, with a specialty in Part D of the Medicare pharmacy formulary, and services and operations of a PBM (pharmacy benefit manager)," Novoa said.
Toledo most recently served as executive vice president of PharmPix Corp. in the operational area of benefits, strategy and services, and before that, as vice president of Clinical Operations at MMM Holdings LLC.
With more than 15 years of experience in the health care industry, Toledo is a licensed pharmacist and earned her Doctor of Pharmacy degree from the University of Puerto Rico Medical Sciences Campus.
Toledo is a member of the Puerto Rico College of Pharmacists, the Academy of Clinical Pharmacy Management, and is secretary of the Board of Directors of the Puerto Rican Diabetes Association.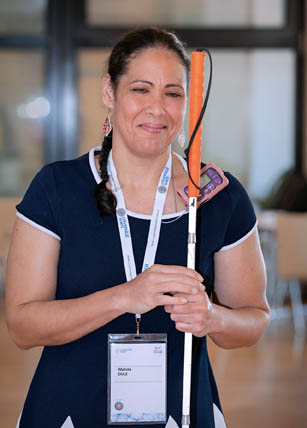 Arecibo C3 appoints new executive director
To further promote STEM (science, technology, engineering and mathematics) education, learning and teaching, the National Science Foundation (NSF) announced that scientist, astrophysicist and professor at the School of Health and Sciences at Sacred Heart University, Wanda L. Díaz-Merced, has been named executive director of the newly announced Arecibo C3 STEM Education and Research Center.
University President Gilberto J. Marxuach-Torrós said: "We're grateful to Díaz-Merced for leading this critical mission at the Arecibo Observatory. As a professor in SHU's School of Health and Sciences, Díaz-Merced's participation in Arecibo C3 is further testimony of our decades-long commitment to education in the sciences and community engagement and thus to the formation of professionals in these fields who are committed to use their knowledge and skills to build communities of solidarity, justice and peace."
Puerto Rico Bankers Association names new CEO
The Puerto Rico Bankers Association (ABPR, in Spanish) announced the appointment of Zoimé Álvarez-Rubio as president and chief executive officer of the entity that represents commercial banks on the island. Álvarez-Rubio previously served as the association's executive vice president.
The ABPR's Board of Directors confirmed the appointment.
"As a banking industry professional, I'm honored to assume the presidency of the ABPR; an entity that for the past eight years has allowed me to work in a pillar industry for Puerto Rico's economy," Álvarez-Rubio said.
As the new president of the ABPR, Álvarez-Rubio reaffirmed her commitment to the financial sector on the island and emphasized "the importance of continuing to promote the union of multisectoral efforts to work together for Puerto Rico's economic development." She added that "commercial banking will continue to focus on being a facilitating industry in the search for alternatives. This is to strengthen the island's position as a solid destination for business and investment and to continue serving Puerto Rico and our clients well."
During her tenure as executive vice president of the ABPR, Álvarez-Rubio was recognized for her contributions to education and fraud prevention. She is also an alumnus of the 2018 HSI Citizens Academy and a member of the 2023 Citizens Academy of FBI San Juan.