World's first restaurant with a radio station to open in Ponce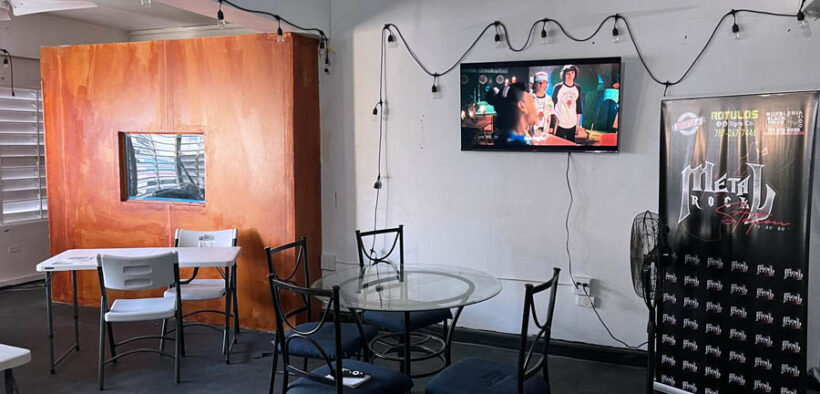 Entrepreneur Víctor Siebens-Rodríguez announced he will open Metal Rock Restaurant, the world's first restaurant with a radio station, on Nov. 4 at 186 Villa St. in Ponce.
Siebens-Rodríguez explained that the space has "a unique and different decor" inspired by rock-and-roll, including guitars and drums. It features its own broadcasting booth for rock music in all its variations that can be accessed through Android and iPhone apps, Google TV, Roku, and at www.metalrockstationprtv.com.
"We can broadcast live from the restaurant, and when the bands are performing on our stage, it's like a kind of radio theater," Siebens-Rodríguez said. "We have four TVs playing the station's music live, and one at the bar for sports. We will have a shop with rock-themed items such as watches, chains, rings, bracelets, t-shirts, polo shirts, mugs, keychains, among others.
"We specialize in gourmet rice dishes: 'El Rockero' and 'El Metalero.' 'El Rockero' is soaked in soda and served with pork chops, chicken, turkey bacon, scallions and onions; while 'El Metalero' is marinated in grape juice and served with ribeye steak, chicken, bacon and purple onions. We will always have soups and a daily special," he said.
Siebens-Rodríguez, also known as Metal Blade, has been passionate about rock and wrestling since age 10. In 2003, he founded the Puerto Rico Wrestling Association (PRWA), bringing international wrestlers to the island for more than 15 years.
Later, he transformed the association into PW, or Perfect World, featuring "superhero" wrestlers who promoted positive messages to children. The current Universal Champion of WWC, which airs on WAPA TV, Intelecto 5 Estrellas, emerged from this format, along with the campaign "No to child abuse."
In 2021, he launched an online rock music radio station to support independent bands from Puerto Rico and Latin America, and also hosts a rock-genre TV program on Fox Puerto Rico.