Zezgo Rent a Car opens 1st location in Puerto Rico with local partner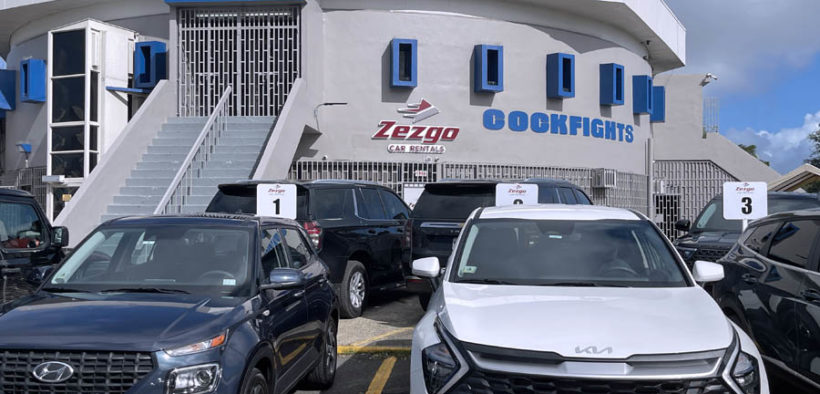 As part of its expansion plans in the Caribbean, UK-based Zezgo Rent a Car announced the opening of its first location in Puerto Rico, about two miles away from the Luis Muñoz Marín International Airport (LMM) on Isla Verde Ave., News is my Business confirmed.
In Puerto Rico, the company has chosen International Rental Corp. as its master franchisee, headed by executive Javier Vázquez. The company has been in the car rental business since 2020, and recently began rebranding in preparation for an official launching in April.
The company services both business travelers and tourists with a range of nearly new vehicles, according to the company's announcement.
This is the third location in the Caribbean, as the Zezgo brand already operates in the Dominican Republic and St. Marteen.
"The Zezgo brand continues to attract car rental business investors because of its proven operational methods and the service it offers to the customer," said Rick Little, co-founder and company chairman for TL International Group T/A Zezgo Rent a Car.
"There are many lucrative locations worldwide that are still available under franchise agreements and each opening, just like this opening in Puerto Rico, is a special moment in the development of the brand," he said.
"I am pleased to formally welcome Javier Vázquez and his team to the family and look forward to a very prosperous future for both companies," Little said.
Karl Taylor Managing Director and Co Founder of Zezgo Rent a Car, and co-founder and CEO of TL International group T/A Zezgo Rent A Car, will attend the official opening in April, Little added.
Attempts to reach Vázquez for more detailed plans were unsuccessful.
But in a release, he said: "We are so excited to join the Zezgo family. From the moment I contacted the team they made me feel like part of the family. They even invited me to join them for their yearly dinner get-together. Having spoken with Little, I knew immediately this was the company we needed to partner with. So excited to be getting started."
The local company has already purchased two new vans to offer shuttle service between the LMM and the rental office on Isla Verde Ave., next to the cockfight stadium.
Zezgo franchises are available in Asia, Africa, Europe, North America, South America Australia, and Antarctica.