$1M in gov't incentives help retain PeterPaul Electric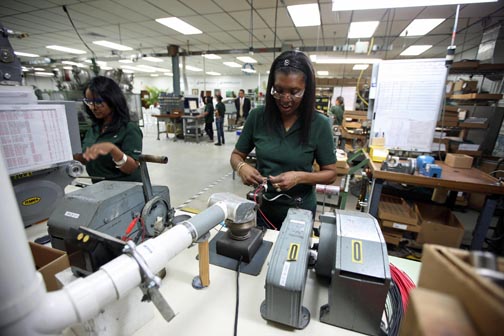 In 2011, PeterPaul Electric Inc. in Fajardo got a generous offer from the state of Connecticut to consolidate its Puerto Rico operation with that of its parent company's in New Britain. Had that happened, it would have represented the exit of a company that for the past 40 years has been manufacturing coils and generating jobs along the island's eastern flank.
However, the story had a different ending after the company received about $1 million in incentives from several government agencies — headed by the Puerto Rico Labor Department — to stay put.
So said Chief of Staff Miguel Romero Monday, when he visited and toured the company that employs about 50 people.
"Today we celebrate an achievement that has been the product of the collaboration and mutual support that has existed between the government and small businesses in Puerto Rico," said Romero. "The example of PeterPaul Electric is one of initiative and action to provide assistance to a company, to protect local jobs, and maximize its growth potential for the benefit of our economy."
PeterPaul's 23,500 square-foot facility in Fajardo offers customers coil winding, assembly operations, metal stamping and wide array of plastics molding solutions.
"This is a history of collaboration that shouldn't go unnoticed with a government that acts to help a local operation with a high growth potential," said Michael Mangiafico, presidente of PeterPaul Electric. "We've been in Fajardo for about 40 years and our desire is to continue here. Without the help of the governor and his staff this would not have been possible."
The company was one of many that saw its business activity and bottom line shrink, with problems peaking in 2011, government officials said. The financial assistance helped stabilize the company and allowed it to expand to new markets in Latin America.
"If Gov. [Luis] Fortuño had not intervened and led this rescue, PeterPaul would be closing its operations and not on track to expand our market and increase our contribution to Puerto Rico," Mangiafico said.
Among the aid PeterPaul received were Puerto Rico Industrial Development Company incentives, Workforce Investment Act funds and the Department of Labor incentives for job creation and retention.