1st of 20 Pollo Campero restaurants opening in Caguas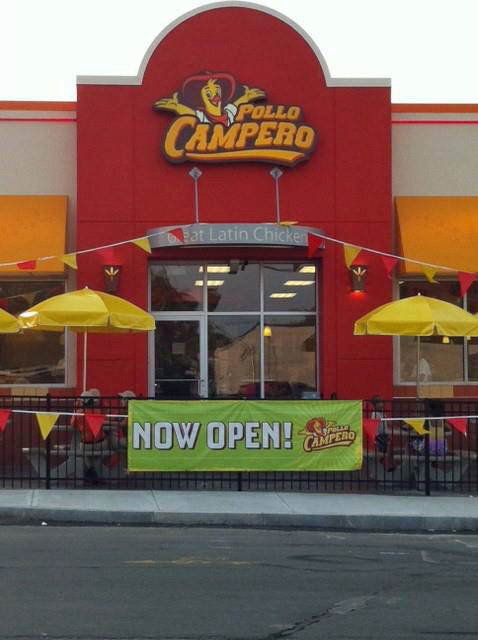 Pollo Campero, Latin America's largest chicken restaurant chain known for its signature fried and grilled chicken and side dishes, will open its first restaurant in Caguas on Feb. 20, marking its official debut in Puerto Rico's gastronomic arena.
Christian Gándara, franchisee for the Puerto Rico market, confirmed to this media outlet that the 2,500 square foot restaurant on Rafael Cordero Ave. is the first of 20 his company plans to open over the next 10 years throughout the island.
"We plan to open another, or maybe two more this year and for that we're looking at Fajardo and Bayamón as potential locations," he said, noting each restaurant generates 60 new jobs.
"Pollo Campero is a vibrant and respected brand around the world," said Gándara. "It gives me a great sense of pride to bring Pollo Campero's delicious food to our community."
Pollo Campero's generous portions of its marinated grilled and fried chicken are made fresh daily. The restaurant uses the same recipe and signature blend of high quality spices as it did when it first opened in Guatemala in 1971.
The Caguas location entailed a $750,000 investment in equipment, training and franchise fees alone. A partner who now leases it to Gándara constructed the building.
To enter the local market, Gándara said he spent several years studying local tastes, concluding what is a given: Chicken is the most consumed meat among Puerto Ricans.
"We know competition is strong, however, we believe our seasoning will win over everybody else's," he said, admitting he will go up against well-established chicken chains Church's, KFC, Pollo Tropical and Martin's BBQ.
While Pollo Campero's menu will remain largely the same — including crispy yucca fries, Campero beans, sandwiches and mango, tamarindo and guava flavored drinks — island restaurants will also cater to local tastes by incorporating staples such as tostones, sorullitos, black beans and rice into the mix. Consumers will be able to end their meal on a sweet note with a flan or tres leches dessert.
"Pollo Campero is not another fast food restaurant. Once you order your food we go the extra mile to make sure your dining experience is superior," said Gándara. "Our friendly staff will bring the food to your table and personally refill your drinks. It's the little touches that make the experience superior at Pollo Campero."
The local Pollo Campero restaurants will join more than 400 restaurants in 12 countries already in operation around the globe. This includes more than 50 locations presently open in major cities throughout the United States with plans for further expansion, company officials said in a statement.
Pollo Campero is one of 10 private-sector companies that vowed to help the current administration meet its goal of creating 50,000 jobs in 18 months, joining a roster that includes Wendco Puerto Rico, Plaza Internacional, Econo, the Puerto Rico Restaurants Association and Caribe Tecno.