2 new Starbucks shops open in Puerto Rico at $2M investment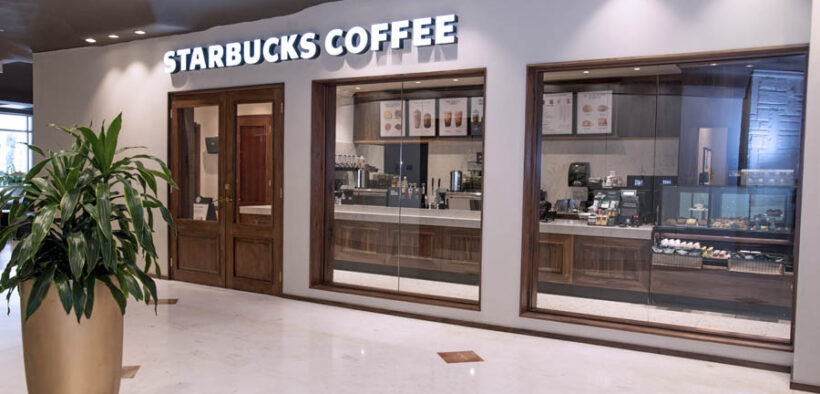 With an investment of nearly $2 million, Starbucks announced plans to open a store in the northern town of Hatillo and the reopening of a location at the Fairmont El San Juan Hotel.
The openings will bring 38 new jobs to the island, Baristas del Caribe, LLC., the operating licensee of the coffee shops in Puerto Rico, announced.
While the Hatillo store slated to open later this month on PR-2 will span 1,500 square feet and feature a drive-thru, the shop inside the hotel in Isla Verde occupies a 1,200 square-foot space.
"These new Starbucks stores mark the 30th — and 31st — locations in the market. Starbucks Puerto Rico now operates in nine municipalities across the island, with approximately 600 partners (employees) proudly wearing the Green Apron. We're excited to enter the city of Hatillo and return to the Fairmont El San Juan Hotel," said Jaime Luis Fonalledas, president of Baristas del Caribe.
"At Starbucks Puerto Rico we work strive to create moments of connection and provide a warm and welcoming experience for customers to enjoy high-quality arabica coffee and handcrafted beverages," he said.
As part of Starbucks Reinvention plans, the new stores feature innovations in technology that benefit both customers and employees. The stores feature a new coffee machine technology, known as the Mastrena 2.0, executives said.
"The introduction of Mastrena 2.0 in our new stores allows Starbucks partners to make high-quality handcrafted espresso beverages with speed and precision. It allows our partners to better interact with our customers offering the opportunity for partners to carry out tastings and informational seminars," said Idis Ortiz-López, general manager of Starbucks in Puerto Rico.
"Providing customers with samplings of fresh, espresso coffee profiles creates a greater opportunity for connection and exchange of knowledge with Starbucks customers, which translates into a unique and enduring experience for our regular visitors," she said.
The new stores also feature the "Starbucks Grounds For Your Garden" initiative, which offers customers free bags of used coffee grounds to take home and use as a green compost or fertilizer alternative. As is customary, each store will identify community organizations in their area with which they will be collaborating and offering volunteer service.