2023 EnterPRize Business Competition kicks off with 29 co.'s, $300K+ in prizes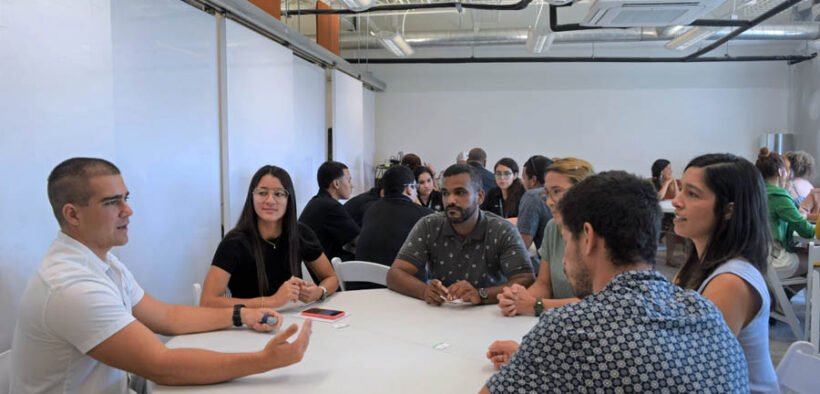 Commercial and cultural diversity are at the forefront of this year's EnterPRize Business Competition, as 29 companies inaugurate the 18th edition of the program.
Participants were handpicked for a chance to win more than $300,000 in equity-free seed capital prizes, organizers said.
This year's competition includes companies from a variety of sectors, including health care, marketing, arts, agriculture and gastronomy, as well as commercial services, e-commerce, manufacturing, technology and the creative industry.
Over the next few months, participants will benefit from entrepreneurial education, one-on-one coaching and mentoring, and their performance will determine the competition's outcome at the end of the year.
"This year, we're introducing two new prizes and awarding a record amount in equity-free seed capital. We are excited to be working with a diverse group of participants that reflect Puerto Rico's vibrant entrepreneurial community," said Program Manager Evy Collazo.
This year, 59% of the participating companies are spearheaded by women, 14% are led by members of the LGBTQI+ community, and 24% are headed by undergraduate students.
The selected companies in this year in the competition include: Aqueo Films, Beauty 911, Bilingual Dietitian, Boldly Studio, Celébrate Creative Studio, Ciudad Museo, Clínica Terapéutica del Ejercicio y la Salud and CUVRO. Also participating are De mi tierra a mi pueblo, Della Rocca, Environmental & Safety Engineering Solutions, Finca El Edén, iHealthTech, and LaVANda Holistic Clinic.
The list continues with Libros787, Little Things, Llegó La Hierba, Los Pleneros de la Cresta, Médico Online PR, Meliora Centrum, Moy Studio, Nueva Cosecha, Siembras Ecológicas, NECA Landscapes, Piketú, Puro Campo, Repurposed Coffee, Resilient Active, Selenia Beauty, and Terminal34.
These companies will be competing for the three main prizes awarded by Grupo Guayacán, are $10,000 for third place, $15,000 for second place, and $25,000 for first place.
They will also have the opportunity to earn special prizes, each valued at $20,000, including. The categories range from Scale Up, sponsored by Popular and StartUP Popular, to Health Innovation,which is sponsored by MCS Foundation. The Uno con el Ambiente prize is sponsored by FirstBank, and the Arts & Culture category is backed by Fundación Ángel Ramos.
Further prizes include Sí Se Puede, a new category sponsored by Oriental; Agrifood Entrepreneur, backed by Puerto Rico Farm Credit and Walmart Puerto Rico; Innovation & Technology, sponsored by Assurant, Ferraiuoli LLC and Liberty Puerto Rico; and the Women Entrepreneur prize, sponsored by Aerostar Airport Holdings, TOTE, Darjo Foundation, Fusion Group, and Familia Díaz Rivera.
The Puerto Rico Chapter of Entrepreneurs Organization will continue sponsoring the $20,000 Student Entrepreneur Prize, which, in addition to providing equity-free seed capital, offers the winner an chance to represent Puerto Rico at the 2024 Global Student Entrepreneur Awards. Visa will once again sponsor a $10,000 prize for FinTech: Defining the Future of Payments.
Thai year, the True Self Foundation has joined the competition sponsors and will be granting the True Self Award of $5,000.
Other in-kind prizes will be sponsored by bMedia Group, the Puerto Rico Techno-Economic Corridor, Mampostea'o, Hecho en Puerto Rico, co.co.haus, and co.lab. The program is also sponsored by the Department of Economic Development and Commerce (DDEC, in Spanish) and the Special Joint Commission on Legislative Funding for Community Impact (CECFI, in Spanish).