$26.8M assigned for VA Hospital parking facility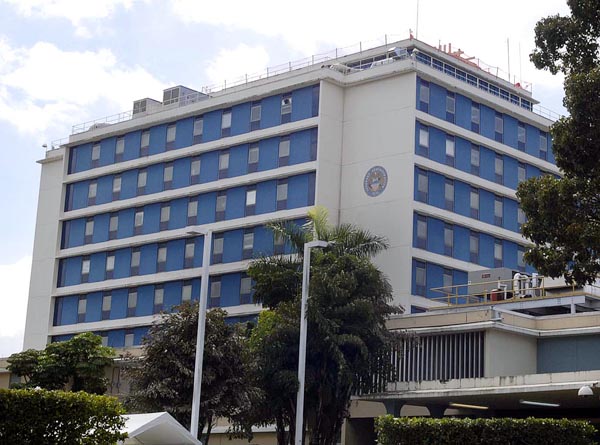 The U.S. Department of Veterans Affairs has awarded a $26.8 million contract to design and construct a parking garage at the Veterans' Hospital in San Juan, as well as a pedestrian bridge linking the new garage and the hospital, Resident Commissioner Pedro Pierluisi announced Wednesday.
The garage will have seven floors and capacity for about 1,500 parking spaces. Construction is expected to be completed within 16 months, he said.
"In nearly every meeting I've held with Puerto Rico veterans, and during veterans' forums that my office has organized, I have heard about the lack of parking at the hospital. These veterans have advised me that they often need to arrive at the Hospital hours before their appointment to find adequate parking," Pierluisi said.
"This is unacceptable. Thus, in my conversations with senior officials from the Veterans Administration, I have consistently urged them to address this issue, and I am now pleased to announce that the lack of sufficient parking will soon no longer be a problem for our veterans," he said.
The Veterans Hospital in San Juan is one of the most heavily utilized hospitals in the VA system. Annually, the hospital has more than 10,000 inpatient admissions and about 500,000 outpatient visits.
The construction of this parking garage and pedestrian bridge is part of a nearly $300 million multi-phase renovation and expansion of the VA Hospital, which began in 2009 and is slated to be completed around 2015.
The exact amount appropriated by the federal government to improve the VA Hospital in the last three fiscal years is $277 million — $42 million in Fiscal Year 2010, $134.28 million in Fiscal Year 2011, and $100.72 million in Fiscal Year 2012.
Besides funding to improve the VA hospital, tens of millions of dollars have been appropriated to build and open new VA outpatient clinics in Ceiba, Utuado, Comerío, and Vieques to serve veterans in these and neighboring municipalities.
In coming years, a new $6.3 million, 86,000 square foot community-based outpatient clinic will be opened in Mayagüez, a new $1.5 million rural clinic will be opened in Guanica, and a new $1.5 million rural clinic will be opened in Orocovis.
In addition, Pierluisi secured $130,000 to enable the State Veteran's Home in Juana Díaz — "La Casa del Veterano" — to purchase two handicapped-accessible vehicles to transport veterans to and from doctors' appointments, family visits, and other excursions.