A.M. Best lowers Cosvi's credit rating as finances dip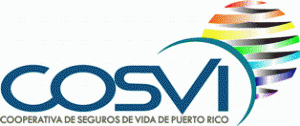 Cooperativa de Seguros de Vida de Puerto Rico is being closely watched by A.M. Best Co., which on Friday confirmed it has downgraded the operation's financial strength rating to C++ (Marginal) from B- (Fair) and issuer credit rating to "b" from "bb-."
In both instances, the credit ratings agency has placed Cosvi's performance under review with negative implications, meaning that the rating may change in the near term, possibly within six months. This is the second time this year that A.M. Best has revised Cosvi's credit ratings.
"The 'under review with negative implications' status reflects A.M. Best's concerns with Cosvi's ability to stabilize its risk-adjusted capitalization in the near term," the agency said. "During the 'under review' period, A.M. Best will evaluate the effective execution of existing plans to mitigate these losses as well as for improving its capital position."
The rating downgrades reflect the drop in the surplus Cosvi reported through year-end 2011, which according to numbers gathered from the Insurance Commissioners Office dropped to $13.8 million last year, from $21.2 million the prior year.
In its analysis, A.M. Best noted Cosvi recorded an operating loss of $2.9 million in 2011 due to a "reduction in its third party administrative fees and weak results for its interest sensitive products" as well as investment-related losses, which Cosvi's annual report pegged at about $1.7 million.
Last year's operating results represented a 340 percent loss in comparison to 2010's net revenue of $1.2 million, representing the third consecutive year for which Cosvi has been reporting losses. Furthermore, operating expenses have been on the rise in the past two years, with increases of 21 percent and 24 percent, respectively.
Capital also was negatively impacted by the need for additional real estate-related valuation reserves and the correction of an error. In the 2011 annual report, Cosvi confirmed it had corrected the beginning balance of unassigned surplus for approximately $2.7 million due to an overstatement of accrued investment income and investment in bonds during 2010.
'Uncertainty' in generating positive earnings
"Thus, A.M. Best believes there is uncertainty surrounding Cosvi's ability to generate consistent and sustainable positive earnings from its core lines of business," the agency said.
In its annual report, Cosvi stated its total liabilities capital and surplus at $377.7 million, down 7 percent from the $406.6 million reported for 2010.
Partially offsetting Cosvi's rating factors are: "the improvement in the quality of its statutory capital and surplus with the conversion of most of the remaining surplus notes into common stock capital; its well-established presence in the cooperative and life insurance marketplace in Puerto Rico; diversified product offerings; and continuing business and cost-restructuring initiatives to improve its marketing platform," A.M. Best said.
In addition, the ratings acknowledged Cosvi members' commitment to support the entity's financial flexibility.
However, News is my Business has learned that the cooperative movement that participates in Cosvi's finances through dividend payments is concerned about the fact that the company had a $40 million unassigned surplus shortfall in 2011.
Cosvi cannot pay dividends when its unassigned surplus is negative.