Airport Shoppes invests $700K to open Udon restaurant at airport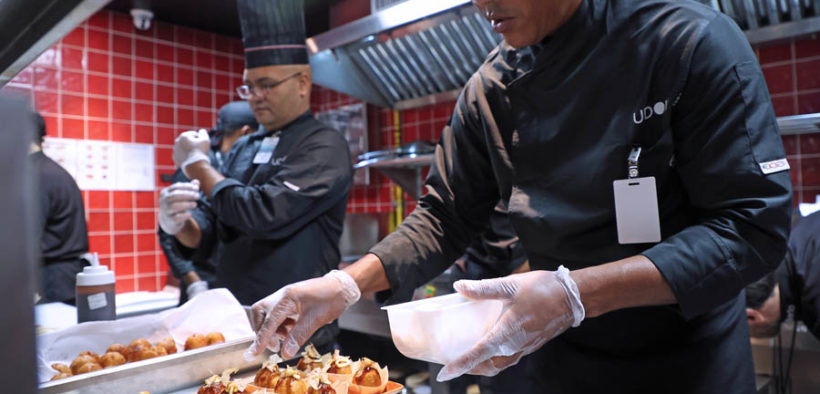 Puerto Rican company Airport Shoppes announced the opening of the new Iberian/Oriental Udon restaurant in Terminal C of the Luis Muñoz Marín International Airport (LMM).
The company invested $700,000 to open the eatery, which is the third location of the franchise in the US market, News is my Business confirmed.
"[This] represents the new generation of restaurants focused on healthy eating with environmental awareness that fight for the smallest environmental footprint of their diners, as a small contribution to the fight against climate change," said Airport Shoppes President José Algarín.
The 1,200 square-foot location created 20 direct jobs and has the capacity to sit 25 customers, although the concept is more about "grab & go," officials said.
"With this opening we continue to strengthen the offer at the airport and we are also introducing a well-known concept in Europe, ordering the desired food through an electronic system (tablet-like) and paying right next to the machine, speeding up the process. The food is cooked instantly for each order," he said.
Udon's Chef, José 'Tony' Vélez, was sent to Barcelona to train on procedures, ingredients, preparation, and presentation of menu items.
"Udon has sustainability in its DNA. From the beginning we've aimed to be a sustainable and respectful company with the environment, cooking only with fresh and quality ingredients," said Executive Chef Alberto Gómez.
"Noodles are the base ingredient of our sautéed and broth specialties. They are perfect for enjoying a balanced, healthy, and nutritious diet. In our restaurants you can find four varieties of noodles," Gómez said.
Udon got its start 15 years ago, in Born, Barcelona.