NY Fed study: P.R. small biz sector was already challenged pre-storms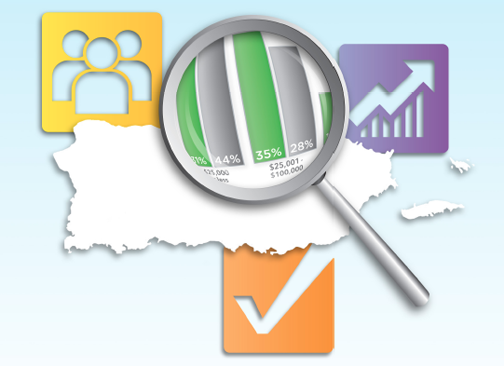 Prior to the extensive damage caused by Hurricanes Irma and María to Puerto Rico last September, the island's small businesses were already dealing with several challenges, including maintaining liquidity, according to a report released by the Federal Reserve Bank of New York.
The agency conducts an annual survey of Puerto Rico's small business sector. The current edition was completed in May 2017, prior to the storms, reflecting the realities of that segment until then.
"We therefore do not expect the results of this year's survey to accurately reflect the current state of the sector post storms," the New York Fed stated.
"Where these and last year's re­sults may prove useful is in establishing benchmarks, both point-in-time and trends, as the island and the small business sector recover, the New York Fed will continue to monitor this and other economic devel­opments in Puerto Rico, recognizing that the top priority remains meeting the immediate humanitarian needs of the people of Puerto Rico," it added.
Among the findings, 29 percent of firms surveyed stated that their top challenge was finding or maintaining customers, or containing their energy or operating costs. Meanwhile, 23 percent of firms reported government regulations as their top challenge.
"The underlying data indicate this challenge was top-ranked primarily by firms that may be characterized as midsized in terms of their annual revenues; this midsized group comprised a larger share of the small business sector in 2016 than it did in 2015," the Federal Reserve stated.
Another major challenge for 26 percent of the small businesses that participated in the survey was finding and retaining qualified workers.
The New York Fed conducts an annual survey of Puerto Rico small businesses to fill data gaps and to provide stakeholders, including policymakers, relevant and timely information on this important economic sector.
The agency defines small businesses as those having fewer than 500 paid full- or part-time employees. The Bureau of Labor Statistics' Quarterly Census of Employment and Wages estimates there were 44,197 and 44,162 small business establishments in the first quarters of 2015 and 2016, respectively
However, that number is now significantly lower, as it is estimated that at least 3,000 small businesses have shuttered since Hurricanes Irma and María hit, many citing — among other problems — an inability to operate without electricity.
The New York Fed's study concluded that the percent of firms that were profitable declined to 31% in 2016 as compared to 44 percent in 2015.
"Firms experienced pressures from both sides of the ledger: rising operating expenses and decreasing revenues. In general, firms with flat or growing revenues were almost twice as likely to be profitable than firms with flat or decreasing operating costs — 20 percent of the sector versus 11 percent," the study showed.
Meanwhile, the analysis also found that loan demand was weaker in 2016, when 32 percent of firms applied for credit, compared to 55 percent in 2015. Loan approvals also declined, with only 30 percent of firms receiving full funding as compared to 39 percent in 2015.
"In addition, more firms, 40 percent, received zero funding as compared to 33 percent in 2015. The reasons for the financing shortfall were little changed and a major impact was to delay or pass on a business opportunity," the New York Fed stated.
As for profitability, the number of firms in the also declined from 2015 to 2016. In 2015, 44 percent of all firms reported being profitable; in 2016, 31 percent reported profits. The share of firms that broke even increased to 30 percent in 2016 from 21 percent in 2015.
"The data suggest some of the firms that were profitable in 2015 may have slipped to just breaking even in 2016," the New York Fed noted.