EVERTEC, HNBA announce executive appointments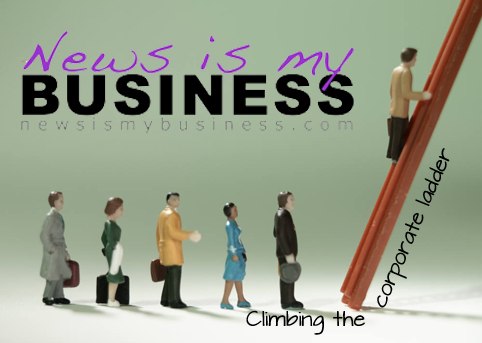 A handful of promotions and a national designation headline this edition of "Climbing the Corporate Ladder."
EVERTEC announces promotions for key positions
Transaction processing company EVERTEC Inc. announced the promotion of four employees, reinforcing its commitment to recognize top performing individuals.
As part of the changes, EVERTEC also announced the creation of separate IT and operational areas for each major line of business. Critical technology functions and compliance areas will continue to be centralized.
"We are pleased to announce these promotions as they demonstrate the strength of our internal talent. These changes also ensure that we continue to focus our organization on delivering for our customers," said EVERTEC President Morgan "Mac" Schuessler.
The employees promoted were:
María Gois — Gois was a Systems Development Manager, and this week was promoted to Senior Vice-President of the Information Technology area. Gois has been with EVERTEC since 2005, occupying different positions in the IT Department.
Paola Pérez — Pérez was the Internal Audit Director, and was promoted to Vice-President of this area. Pérez has been with EVERTEC since 2011 and has contributed significantly to the strengthening of this department.
Joaquín Castrillo — Castrillo was the Budget and Profitability Manager. He was promoted to Finance Vice-President in charge of the Budget, Profitability and Forecasting Groups.
Diana Rivera — Rivera was the Finance Department Director, and was promoted to Finance Vice-President.
Hispanic National Bar Association elects SJ exec as president
Law firm Jackson Lewis P.C., announced that Pedro J. Torres-Díaz, office managing shareholder in San Juan and a practicing shareholder in Miami, has been chosen president-elect in the Hispanic National Bar Association's Board of Governors Elections for the 2015-2016 term.
Torres-Díaz will be sworn into office at the annual convention to be held in Boston in early September.
"We congratulate Pedro on this significant and well-deserved appointment," said Jackson Lewis Chairman Vincent A. Cino. "His legal experience and proven track record of leadership both at Jackson Lewis and within the HNBA make him uniquely qualified for the position, and we look forward to seeing how the Association will continue to grow and strengthen under his leadership."
"Pedro possesses the perfect skill set to build on the HNBA's strong foundation, increase its membership numbers and continue to help the Association give back to the community it serves," added Weldon H. Latham, chair of the Jackson Lewis diversity committee and chair of the firm's corporate diversity counseling group.
"We're proud to have a Jackson Lewis Shareholder serve as president-elect and eventually President in an organization that shares many of our firm's goals, including enriching and diversifying the legal profession," he said.
The HNBA is a nonprofit, national membership association that represents the interests of Hispanic attorneys, judges, law professors, legal assistants, law students and legal professionals in the U.S. mainland and its territories.  As President-Elect, Torres-Díaz will be responsible for revisiting and enhancing the association's long-term plan.
Throughout his practice in Puerto Rico, Torres-Díaz was a frequent and featured speaker on many subjects in the Labor and Employment Law field, in seminars for clients and for organizations such as the Society for Human Resources Management and the Puerto Rico Chamber of Commerce.