Appointments at Pan-American Life, MCS, GUIA, Doral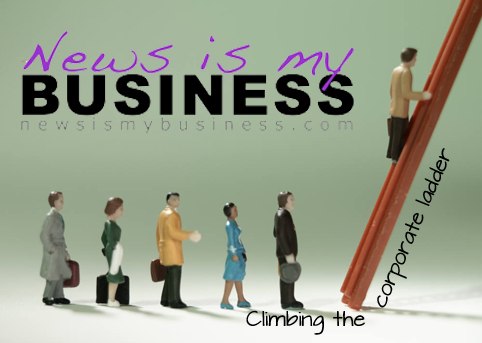 Pan-American Life names new country manager in Puerto Rico, expands offering
Pan-American Life Insurance Group, a provider of insurance and financial services throughout the Americas, recently named José Luis Vargas country manager for Puerto Rico.
Under his leadership, the company will expand its current health insurance offering to include a portfolio of life insurance and personal accident products.
"With nearly 30 years of insurance industry experience, José Luis' leadership will guide Pan-American Life's expansion in Puerto Rico," John Foley, senior vice president – domestic markets. "We know our products will offer solutions for a variety of market segments, presenting countless growth opportunities for Pan-American Life."
For the last three years, while based in Puerto Rico, Vargas has been responsible for the development and implementation of Pan-American Life's Latin America mass marketing strategy.
He previously held the position of country manager for ACE Life Insurance in Puerto Rico and of CEO at ACE Seguros Peru. Additional posts over the last 10 years include executive director at AON Affinity do Brasil and vice president of LA&H Operations at CIGNA Life Seguradora do Brasil. Vargas earned a degree in Economics from Fundación Universidad de Bogotá Jorge Tadeo Lozano and a Marketing Specialty degree from the Universidad EAFIT in Bogotá.
MCS names VP of commercial sales, CFO
Jim O'Drobinak, chief executive officer of MCS, recently announced the appointment of Camalis Flores-Polanco, as vice-president of commercial Sales and Milagros Ortiz-Rodríguez, as chief financial officer of MCS Life Insurance Company.
O'Drobinak is confident that these appointments will contribute to improving MCS's positioning in the local healthcare market.
"I'm certain that the vast experience and talents of these executives in their respective fields will promote the continuous ascension and growth of MCS in Puerto Rico healthcare," said O'Drobinak.
Flores-Polanco has almost 16 years of experience in the health insurance field and has held positions where she's been in charge of the development and execution of sales strategies aimed at increasing business volume throughout the industry. The executive, who previously worked at MCS as a Medicare groups and government accounts director, returns to the company to lead MCS' aggressive growth strategies for all commercial sales, including individual, commercial group, and Medicare group. Flores-Polanco has a bachelor's degree in business administration from the University of Puerto Rico.
For her part, the experience of Ortiz-Rodríguez as a leader in the financial field extends to the hospital industry, having worked at the Ashford Presbyterian Community Hospital for more than 10 years as chief financial officer, prior to her appointment at MCS.
Ortiz-Rodríguez, who is a Certified Public Accountant and holds a bachelor's degree in accounting from the University of Puerto Rico, will be leading all functions related to the financial affairs for MCS Life Insurance Company, as well as compliance with regulatory requirements.
"We are very excited about the appointments of Camalis and Milagros, who have obtained very significant achievements throughout their careers. They will be key leaders in our strategy for growth and excellence in the commercial market. I congratulate them both and wish them every success in the performance of their new tasks," said Jose Durán, MCS Life president.
GUIA presents new board
The United Automobile Importers Group (known as GUIA for its initials in Spanish) recently presented its new 2013-2015 board, composed as follows: José Ordeix, president; Ricardo García, vice president; Pablo Martínez, secretary; and, Carlos López-Lay, treasurer.
"This term that just ended has been filled with many challenges for the industry, but equally full of significant achievements. GUIA has played a leading role in these processes. We are excited to continue working as a united industry," said Ordeix.
GUIA is an independent nonprofit, created in 2006 to address issues that directly concern the automotive industry and Puerto Rico's overall economy. GUIA members represent more than 96 percent of new vehicle sales in Puerto Rico. Recently, the group published and distributed its first report on Puerto Rico's automotive industry.
Doral Financial Corp. names David Hooston as chief financial officer
Doral Financial Corp., the holding company of Doral Bank, with operations in Puerto Rico and the U.S., recently announced the appointment of David Hooston, a highly experienced financial services professional, as chief financial officer and executive vice president.
"David's joining Doral senior management team is further validation of the progress our company is achieving in building the Doral brand in both Puerto Rico and the mainland U.S. His extensive experience in financial services and knowledge of the financial services market enhances the strength of Doral," said Glen Wakeman, CEO of Doral Financial Corporation.
Prior to joining Doral, Hooston was managing partner of Granite Bay Partners, LLC during 2013 and from 2007 to 2009. Granite Bay Partners is a financial institution consulting and private equity firm that invests in banking institutions and financial services businesses in the Western United States.
From 2009 to 2012, Hooston was CFO of HomeStreet, Inc., a diversified financial services company headquartered in Seattle, Washington. From 1995 to 2007, he held several senior management responsibilities at Placer Sierra Bancshares (a California-based bank holding company), including president and COO and CFO. Hooston has a BA in Business Economics from University of California, Santa Barbara and is a Certified Public Accountant.