Arby's expands in Puerto Rico with Manatí location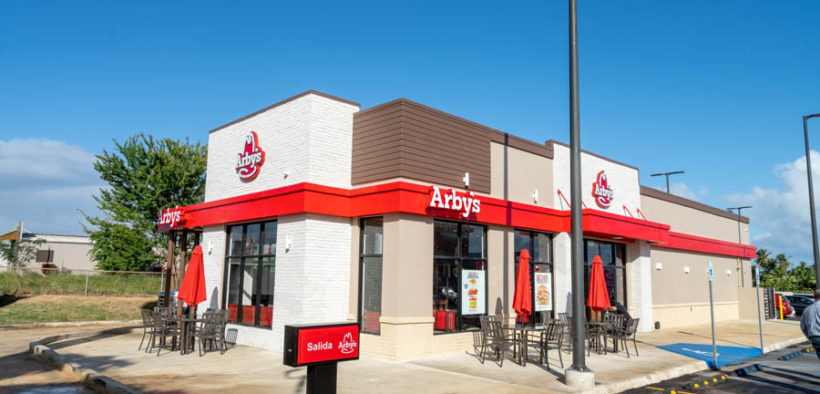 Arby's, the quick-service sandwich chain, is expanding in Puerto Rico with a new restaurant in Trigal Plaza in Manatí. The new location is the chain's eighth restaurant on the island and is expected to create about 50 new jobs.
The new restaurant on Highway 149 is around 2,000 square feet and has seating for some 50 customers. The location also features drive-thru service.
"With the opening of this new restaurant, we validate our commitment to continuous expansion," Carlos Budet, president of Fransglobal, Arby's franchisor in Puerto Rico, said in a media release. "We are looking to expand our presence in Puerto Rico and are open to potential investment and franchise opportunities in the region."
By the end of the year, Arby's plans to open two more restaurants in Fajardo and the Montehiedra area in the southern part of San Juan, raising its number of restaurants on the island to 10. Fransglobal plans to expand even further, to Bayamón, Ponce and the Los Colobos area in Carolina.
The upcoming locations are set to be around 1,000 square feet, which means they will require a "significantly lower initial investment, with a reduction of 45% to 55% in franchise investment," according to Fransglobal's release. "Furthermore, operational expenses, including electricity, maintenance, air conditioning and labor," are expected to decrease in a similar proportion for these smaller locations.
"This opening marks a new chapter in Arby's history in Puerto Rico and opportunities for potential investors and entrepreneurs," the release reads, adding that Arby's operates more than 3,500 restaurants in the U.S. and other countries.
In Puerto Rico, Arby's restaurants can be found in Plaza Cayey, San Patricio Village in Guaynabo, Plaza Las Américas, Plaza Del Caribe, Plaza Escorial in Carolina, Río Bayamón and Hatillo.
According to Arby's company material, it was founded in 1964 and was the first sandwich restaurant brand to be franchised nationally in the U.S. The chain offers more than 20 types of sandwiches.