ArqPoli to host summer workshop for future architects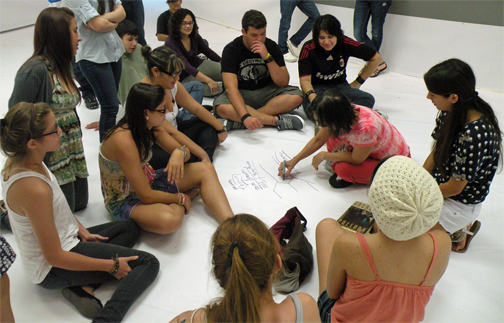 The School of Architecture at the Polytechnic University of Puerto Rico (ArqPoli) will hold its traditional "Pre-Architecture Summer Workshop" June 6-21, to provide an outlet for students in 10th to 12th grade interested in architecture or other related areas such as interior design, graphic arts, industrial design, urban planning and landscaping.
The workshop consists of a variety of activities including lectures by ArqPoli professionals, access to professional resources, as well as visits to places of interest or construction projects outside the school. The schedule will run Monday to Friday from 9 a.m. to 4 p.m.
"We hope that young people, who will be the professional future of our island, learn what the field of architecture and its contribution to the island is about. Understanding our territory from a historical perspective, our geography, culture, and our urban and rural environment will surely give them a broader and more critical view as citizens committed to Puerto Rico," said ArqPoli Dean Carlos E. Betancourt Llambías.
The cost of the workshop is $500 per student, not including materials. Those interested in the workshop must enroll before May 24. For more information, application for admission or enrollment call 787-622-8000 ext. 451 or 417.