Banco Popular approves $40M for Carolina hospital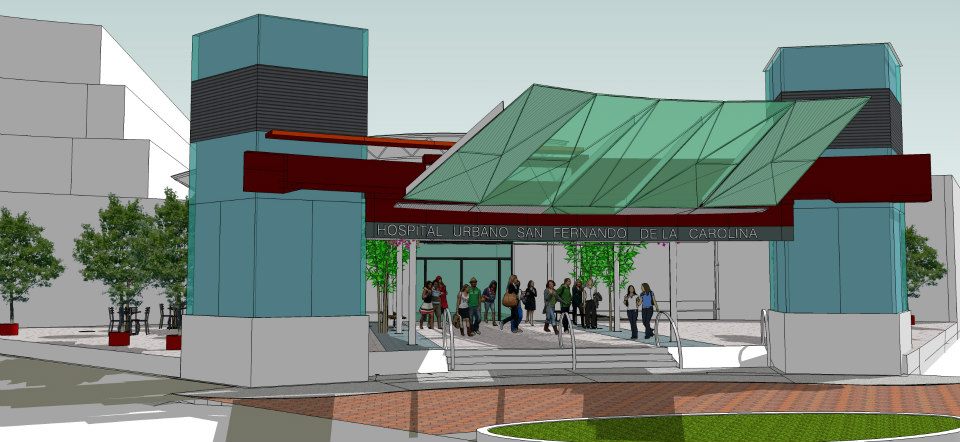 Banco Popular de Puerto Rico announced Tuesday it has approved a $40 million credit line for the construction of the San Fernando de la Carolina hospital in Carolina, a project the municipality announced late last year.
The future seven-story, 109-bed municipal hospital will be located in the Jesús T. Piñero building, and is slated to break ground by year's end. Doctors Center Hospital Carolina, presided by Carlos Blanco-Ramos, will manage the facility through a 30-year contract with the municipality.
The initial credit line granted by Banco Popular will be paid with the proceeds of a bond issue to be held in accordance with the Municipal Finance Act of 1996, and a Municipal ordinance to be approved by the Carolina municipal legislature, bank and government officials said.
"We're proud to be part of this new hospital facility that will help keep Carolina residents healthy and will give a boost to the Carolina town center," said Eli Sepúlveda, Banco Popular's chief credit officer..
The hospital will house pediatric emergency and adult general medicine rooms, internal medicine, general surgery, anesthesiology, obstetrics and gynecology, pediatrics, laboratory, pharmacy and radiology. Services will be available for 24 hours, seven days a week.
"With the San Fernando de la Carolina Hospital, we complete the municipal government's essential services strategy, to ensure a better quality of life and optimal health for our people," Carolina Mayor José Carlos Aponte-Dalmau said, upon signing the financing agreement.
The new hospital will incorporate innovative eco friendly systems and its construction is expected to be completed in 2015.
To complement and reinforce the health-related project, Aponte-Dalmau plans to build the San Fernando Mall, a shopping and service center to be located behind the Escuté House Museum, where current and new businesses will be able to thrive in a modern and accessible urban facility, the mayor said.
It is estimated that the mall will be ready in the second half of this year.
"We want to increase the city's economic pace, where in addition to concentrating our efforts on creating a cultural district, we will be developing a new affordable housing area," the municipal official said. "These key construction projects will join the San Fernando Hospital and the San Fernando Mall with its range of services, which will undoubtedly help drive the rapid development of our budding residential, cultural and hospital development."