Bankers Association to address key housing issues in congress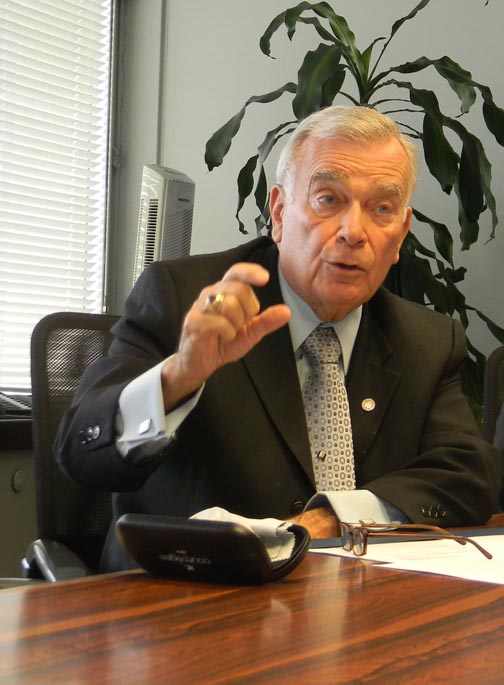 Promoters of the State Housing Plan will discuss strategies and policies for its implementation, while the six candidates for governor will present their platforms to develop the sector during the Puerto Rico Bankers Association's upcoming 20th Housing Congress.
The trade group seeks to promote the discussion of key issues affecting housing development in Puerto Rico, which are directly related to regulations and laws, permits, Planning Board requirements, and the needs of nonprofits, organizers said Wednesday.
The State Housing Plan is an initiative by the government of Puerto Rico with the support of the U.S. Department of Housing and Urban Development, which has become a benchmark for other jurisdictions. Given that it is an election year, the six candidates for governor will present their plans to contribute to the development of this important economic sector.
The event will be held at the Sheraton Puerto Rico Convention Center Hotel & Casino Sept. 7.
"The banking industry continues working in collaboration with other sectors in the search for alternatives that can have a positive impact on the market and the island's housing needs in terms of new project development and economic opportunities, financing and solutions to the many impediments to develop affordable housing, among others," said Bankers Association President Arturo Carrión.
The Housing Congress is an important ongoing forum that gives broad participation to private sector representatives, the state, federal and municipal government, as well as the legislature and community-based organizations, he said.
The agenda of panels includes a multi-sector discussion of the State Housing Plan, headed by government officials and planners, and a joint presentation by Gov. Luis Fortuño and U.S. Housing Department Deputy Secretary Maurice Jones, who will come to the island to take part in the Congress.
The will discuss collaborative efforts between the local and federal government to implement the State Housing Plan.
"This collaboration is having a significant impact on local public policy on the construction and development of the island's housing market, including policies affecting revitalization projects, both urban and rural, as well as in the housing programs for the low income population, the elderly and other special groups," said Carrión.
Another other key issue on the agenda — which the Bankers Association has been working on recently — is informal housing and the need to understand this phenomenon and its many dimensions; social, economic and environmental. Some of the speakers at the Congress will present their positions to serve as a topic of discussion during the year.