Bayamón juice plant receives FDA warning letter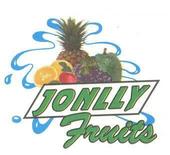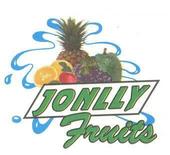 The Food and Drug Administration recently issued a warning letter to Bayamón fruit juice processing plant Jonlly Fruits Inc. over "serious violations" to current safety and sanitary regulations.
The problem, according to the letter dated March 23, but made public late last week, Jonlly's orange juice concentrate products were adulterated, as it had "been prepared, packed, or held under insanitary conditions whereby it may have been rendered injurious to health." The agency conducted its investigation of the plant from Sept. 20, 2010 to Oct. 5, 2010.
The FDA also pointed out sanitary problems related to the mixing tanks used in the process of making the juice products. The FDA said several of the containers lacked protective covers, thus its contents were exposed to water dripping from overhead pipes, among other problems.
"On September 20, 2010, water drops from the outer surface of a pipeline that runs above the exposed tanks were observed to be dripping into one of the tanks filled with orange juice drink.  The pipeline was observed to be not clean. This condition may result in the cross contamination of the in-process ready-to-drink juice beverage," the FDA said.
Employees were also seen reaching into the juice tanks with their bare arms to remove a water valve that fell inside.
"From our investigators' observations of his actions, the employee intended to continue the processing by adding juice ingredients to the water," the FDA's warning letter said. "At that point, your firm's Food Consultant stopped the employee and asked him to drain the product water and to wash and sanitize the tank before use again."
The facility also lacked hot water at suitable pressures and a second floor hand-washing sink did not have hot water, the warning letter stated.
Jonlly has been doing business on the island for nearly three decades, generating about $3.2 million in sales, according to PowerProfiles.com. Its product line includes onlly Light China, Jonlly Light Fruit Punch, Jonlly Light Toronja, Jonlly Light Parcha, Jonlly Light Acerola, Fruit Punch Light, Acerola Light, Guava Piña Light, Parcha Light and China Light. However, according to the FDA, some of those products labeled as "light" may not be in compliance with the required conditions to qualify as such.
Jonlly's management had 15 days to respond to the FDA's warnings, outlining the specific steps it has taken to correct the violations.