Bluetide to offer specialized services to Puerto Rico Ports Authority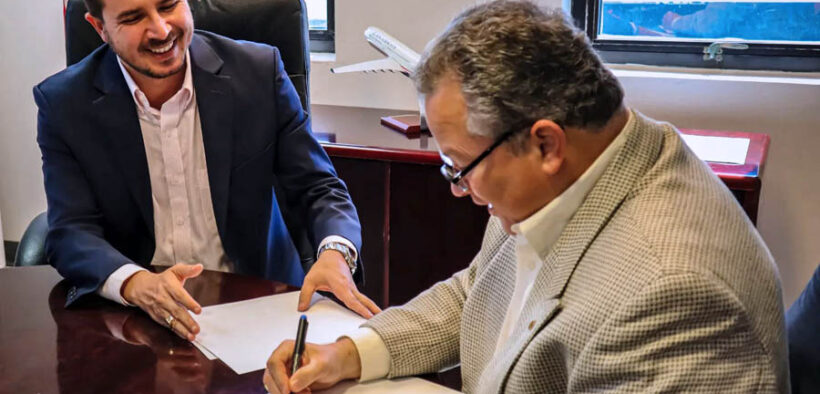 The Puerto Rico Ports Authority and Bluetide Inc. announced the signing of a collaborative agreement through which the latter will offer the government agency "specialized professional services" to boost the impact of a sustainable Blue Economy in Puerto Rico and the Caribbean region.
The goal of the three-year alliance is to "provide a collaborative framework in which both parties commit to increasing business opportunities between them," said Ports Executive Director Joel Pizá.
The agreement establishes that Ports will give Bluetide the first opportunity to offer proposals and cost estimates when the agency needs professional services including the use of equipment, video filming and nautical documentation; data collection and chemical samples; underwater soundings; creation of maps of the underwater floor; barymetry and research, among others, Pizá said.
"With the signing of this agreement, Ports could receive specialized professional resources to carry out eco-friendly marine studies for the development of projects in our facilities throughout the island," he said. "Because Bluetide is a nonprofit, Ports could get the services at a lower cost, if we compare it with conventional commercial companies."
Bluetide Inc. was established in 2018 with the aim of planning, designing, and implementing "Blue Economy" initiatives, which aim to expand commercial activities dependent on the ocean in an integrated and collaborative way, in favor of research and progressive economic development. The nonprofit has equipment and develops professional training programs aimed at the sustainable use of ocean resources, to create jobs and generate economic growth while preserving the health of ecosystems.
"The collaboration between Bluetide Puerto Rico with its Blue Manta assets and the Ports Authority is extremely important for the development of Puerto Rico's and the U.S. Virgin Islands' Blue Economies," said Bluetide Chair Ramón Barquín. "Pizá understands the importance of ocean assets and what this economy means for the region. Through the leadership of both organizations, we will promote the territory's socioeconomic development."