Op-Ed: PREPA board chair explains new CEO's compensation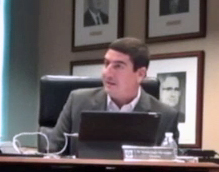 There have been questions about the compensation of Walt Higgins. The Puerto Rico Electric Power Authority's Governing Board (GB) would like to address these questions directly about how we came to the decision to hire Higgins, who is scheduled to make $450,000 base salary with the possibility of earning incentives based on his performance.
The GB had, before its consideration, several highly qualified candidates and discussed their qualifications for several weeks before selecting Higgins.
Experience
Higgins has more than 40 years of experience leading and managing major utilities through long-term transformation, including deregulation, mergers, acquisitions, and diversifying and repositioning. In senior management positions at Portland General Electric Company, Louisville Gas and Electric Company, AGL Resources, Sierra Pacific, and Ascendant Group/Bermuda Electric Light Company, he has managed many complex transactions and reforms.
The GB learned that he is uniquely experienced, in that Higgins has worked at larger, complicated electric and natural gas utilities before, but unlike many of his peers, he also has experience working in an island environment.
As president and CEO of Ascendant Group, the parent company of Bermuda's sole electric utility, among other energy holdings, he led the company through some turbulent times with very high oil prices, difficult leadership changes, the need for a major upgrade in electric infrastructure, and an electric rate structure that was challenging for low usage, vulnerable customers.
A record of saving customers money
Higgins will provide PREPA with in-house leadership and knowledge that will eliminate unnecessary internal functions, implement industry best practices, and be able to determine how PREPA can better serve its customers.
He is already planning to consolidate PREPA's real estate, which is expected to save more than $2 million in the first year of implementation.
Higgins has a history of innovation and cutting costs. He fights for his customers and his company. After the collapse of Enron in 2001, Enron attempted to enforce against Sierra Pacific electricity sales contract termination penalties of $336 million which had been imposed against the utility and were affecting its ability to properly serve customers.
Higgins fought those outrageous demands all the way through U.S. bankruptcy courts, worked to obtain a congressional clarification of Enron's culpability, and ultimately entered a settlement with the Enron bankruptcy estate in 2005, which was approved by the Federal Energy Regulatory Commission in 2006.
Similarly, Higgins has fought against an unjust rate order against Sierra Pacific and prevailed in the Nevada Supreme Court.
Complying with the laws and goals of the Legislature
Our Legislature and governor recognized that to have the best results for the people of Puerto Rico, the GB had to be able to hire the best leaders.
That is why they passed Public Law 4-2016 that instructed the Board of PREPA to use market compensation rates for electric utilities of similar size and complexity as a guide for compensation.
We did as we were ordered and we think Higgins is an expression of the government's desire to have the best and the brightest people working to solve Puerto Rico's challenges.
"The compensation of executive officers shall be comparable to that received by professionals holding similar positions in electric utility companies of similar size, complexity, and risks as the Authority, and may be dismissed by the Executive Director or the Board, at their discretion, with or without cause, but shall never be dismissed for discriminatory reasons." (Ley de la Autoridad de Energía Eléctrica de Puerto Rico," Director Ejecutivo; Oficiales Ejecutivos; 22 L.P.R.A. § 195)
Comparable compensation
The GB worked with the world-leading executive search firm Heidrick & Struggles to determine that Higgins' compensation was appropriate and in line with electric utilities of the size and complexity of PREPA.