Botched AT&T/T-Mobile deal leaves same issues on table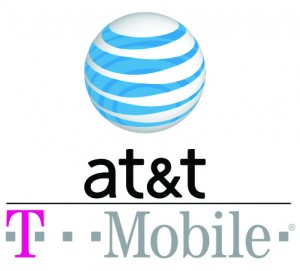 AT&T's decision to walk away from its intention of buying rival T-Mobile puts an end to concerns expressed locally that consummating the $39 billion transaction would create a monopoly on the island.
However, ending the proposed corporate marriage leaves both companies dealing with the same issues they had prior to announcing the deal last March: AT&T's shortage of spectrum and T-Mobile's parent, Deutsche Telekom's desire to shed itself of the struggling stateside operation.
In a statement issued Monday, AT&T vowed to continue investing in capacity to keep up with demand for wireless broadband.
"AT&T will continue to be aggressive in leading the mobile Internet revolution," said Randall Stephenson, AT&T chairman and CEO.  "Over the past four years we have invested more in our networks than any other U.S. company. As a result, today we deliver best-in-class mobile broadband speeds — connecting smartphones, tablets and emerging devices at a record pace — and we are well under way with our nationwide 4G LTE deployment."
That deployment began to gain speed about a month ago, when AT&T launched the next-generation broadband technology in six markets, including Puerto Rico.
"To meet the needs of our customers, we will continue to invest," Stephenson said, taking a jab at regulatory authorities and policymakers whom he urged to "allow the free markets to work so that additional spectrum is available to meet the immediate needs of the U.S. wireless industry, including expeditiously approving our acquisition of unused Qualcomm spectrum currently pending before the Federal Communications Commission."
The FCC, as well as the U.S. Department of Justice, were both against the proposed deal, with the latter agency suing in August to block the transaction. Seven states and Puerto Rico joined the agency's lawsuit. Through its action, Puerto Rico's Justice Department supported the concerns the Telecommunications Regulatory Board voiced early on about the deal's "detrimental" effect on local consumers.
Had it been completed, the wireless union would have catapulted AT&T to the number one carrier on the U.S. mainland and Puerto Rico, where it would have competed against Claro, Sprint and Open Mobile.
Meanwhile, the botched transaction also means AT&T will have to fork over $3 billion to Deutsche Telekom for its troubles. Additionally, AT&T will enter a "mutually beneficial roaming agreement with Deutsche Telekom," the Dallas-based carrier said.
On Monday, Reuters cited Deutsche Telekom CEO Rene Obermann as saying that the compensation package was not enough to mitigate the blow of losing the deal.
"Now Obermann will have to either invest billions more in the U.S. market or find a new way to exit the country," Reuters said.
UPDATE:
On Tuesday, FCC Chairman Julius Genachowski issued a statement regarding AT&T's decision to walk away from the deal, defending the agency's stance against the transaction.
"The FCC is committed to ensuring a competitive mobile marketplace that drives innovation and investment, creates jobs and benefits consumers. This deal would have done the opposite," he said. "The U.S. mobile industry leads the world in mobile innovation, and we agree with AT&T that Congress should pass incentive auction legislation that will unleash new spectrum for mobile broadband."