Caguas Fuddruckers takes chain's 1st 'Certified Training Designation'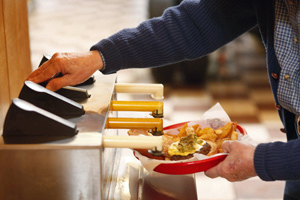 Texas-born fast casual chain Fuddruckers announced Thursday it has bestowed the company's first Certified Training Designation distinction to the Caguas location, led by franchisee Max Olivera, and vice president of Áperations, Carlos Alvarez, of Puerto Rico-based Caribbean Investment Group Corp., which operates five restaurants throughout the island in addition to two other locations.
Supported by Fuddruckers' Puerto Rico-based Director of Training, Tammy Vega, and Fuddruckers' Corporate Director of Training, Mike Peay, the Caguas team invested approximately eight months to achieve this goal, which included a focus on general training, audits, testing and proficiencies.
The program was developed to increase staff retention while allowing franchisees and their affiliated restaurants to be more self-sufficient through maintenance of policy, procedures and standards.
"We congratulate the Caguas team and our longtime franchisee, Caribbean Investment Group, Corp., on their passion for Fuddruckers and dedication to pursuing this designation," said Peter Tropoli, chief operating officer of Fuddruckers.
Not only will this position the businesses to save money, but also create a revenue stream for managers through a training bonus, the company said.
"We are also grateful for our bilingual staff members, who were pivotal in making this such a smooth process for everyone involved.  We look forward to welcoming other franchisee groups, who are currently working towards this elite status within Fuddruckers," he said.
In the case of Caguas, the management team will be dispatched to support upcoming Fuddruckers openings in the Dominican Republic, building cost efficiency for the franchisee.