Caguas, Triple-S Salud holding 'Play Streets' event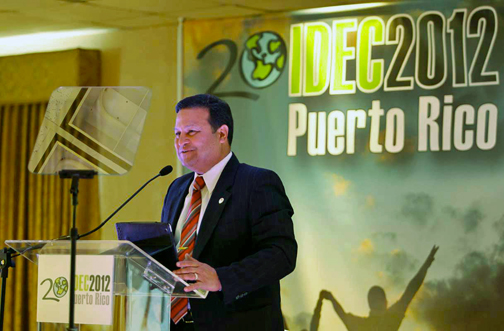 The municipality of Caguas has been included in 10 cities to host "Play Streets," an initiative that calls for closing roads to traffic and opened to the community to encourage physical activity. The event will be held in Puerto Rico in partnership with Triple-S Salud.
This project is an initiative of the Blue Cross and Blue Shield Association and the Partnership for a Healthier America, to combat the childhood obesity epidemic in Puerto Rico and the continental U.S. Caguas will receive $50,000 from the two entities to fund the project.
Play Streets will be developed as part of "CicloRuta: Vida Activa y Saludable" ("CycleRoute: Active and Healthy Life"), an initiative sponsored in Caguas over the past two years.
"Our autonomous municipality of Caguas again stands out in Puerto Rico and abroad by becoming one of the 10 cities in the United States selected to receive these funds, which will give us the opportunity to expand the efforts that we were carrying out through the 'CicloRuta: Vida Activa y Saludable' events," said Caguas Mayor William Miranda-Torres.
"With the addition of 'Play Streets,' not only do we continue encouraging physical activity to promote the wellbeing of our citizens and the use of alternate methods of transportation, but we also rescue our public spaces to allow children to have fun in a healthy and safe environment," he said.
For her part, Vivian López, vice president of advertising and public relations for Triple-S, explained that "childhood obesity is a serious public health problem in Puerto Rico, a situation that already affects our children and, if not addressed, will have serious consequences for these future adults.
"Therefore, we fully support the 'Play Streets' initiative, as it not only encourages children to play and be active, but it also involves the entire family and promotes social interaction in the community," she said.
Two years ago, after analyzing insurance plan member data, Triple-S found that between 2005 and 2009, there had been a 46 percent increase in the prevalence of childhood diabetes, a condition closely related to weight.
"Initiatives like 'Play Streets' are essential, as they help us convey the message about the importance of active play and physical activity in childhood development," she added.
The city of Caguas will hold four Play Streets events next year — on Feb. 17, May 19, Aug. 18 and Oct. 20 — in combination with the "CicloRuta" event, Miranda-Torres said.
Those days, Road 189 will be partially closed to motor vehicle traffic and open to bicycles, while the Paseo de las Artes will be transformed into an area for traditional games and spaces for health education activities, among others.
Caguas joins Buffalo, New York; Chicago, Illinois; Durham, North Carolina; Minneapolis, Minnesota; New Orleans, Louisiana; Omaha, Nebraska; San Francisco, California; Savannah, Georgia; and York, Pennsylvania in celebrating the event next year.