Caribe Hilton, TheRumLab to celebrate piña colada's 69th anniversary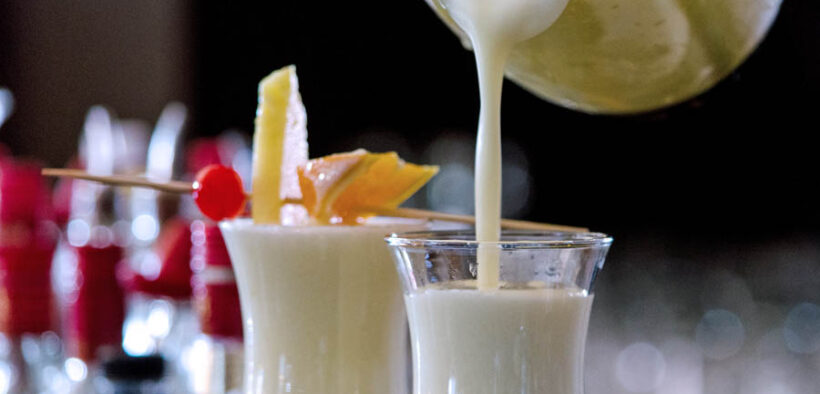 The Caribe Hilton and TheRumLab have announced a collaboration to commemorate the 69th anniversary of the piña colada, Puerto Rico's iconic cocktail made of rum, cream of coconut and pineapple juice.
This special event, which will also mark the launch of a new history book, titled "Puerto Rico Rum-Clopedia," will take place at the Caribar Bar at the Caribe Hilton in San Juan, on July 9-10 from 2 p.m. to 6 p.m.
The celebration will be an "unparalleled experience that will combine fun, education and a true immersion into the rich history and culture of piña colada and rum in Puerto Rico," organizers said. The event is designed to be family friendly and appealing to all cocktail lovers over the age of 18.
The event will feature a variety of activities and experiences, including:
Up to eight piña colada bars: attendees will be able to enjoy as many as eight bars dedicated exclusively to making and selling the famous piña colada. Each bar will be staffed by hotel personnel and will offer a selection of piña colada varieties.
Four piña colada tasting experiences: Each ticket purchased will include four tasting tickets that can be exchanged for 3-ounce samples of piña colada. Attendees will be able to taste different versions of this classic cocktail and discover new flavor combinations.
Launching of the "Puerto Rico Rum-Clopedia" book: During the event, the long-awaited book "Puerto Rico Rum-Clopedia" will be presented to the public. This book offers an in-depth look at the history of rum in Puerto Rico, including details on the creation and evolution of the piña colada. The book will be available for purchase at the event venue.
Live entertainment: A live band and DJ will entertain the event with a selection of vibrant, danceable music. Attendees will be able to enjoy a festive and lively atmosphere while celebrating the legacy of the piña colada.
Bartender competition (Monday only): A bartender competition will be held as part of the piña colada anniversary celebration. A total of eight bartenders will be invited to participate and compete to create a new cocktail that can become as iconic as the piña colada itself. The competition promises to be a true spectacle of bartending skills and creativity, organizers said.
"We're excited to present this unique event in collaboration with the Caribe Hilton," said Federico J. Hernández, president of TheRumLab. "With the combination of piña colada tastings, the launch of the book 'Puerto Rico Rum-Clopedia,' live entertainment and the bartender competition, we offer attendees an unforgettable experience and an opportunity to celebrate the rich history and culture of Piña Colada and rum in Puerto Rico."
Participants are encouraged to reserve their place at the event.