V2A Consulting launches foundation, WeServe Fellows program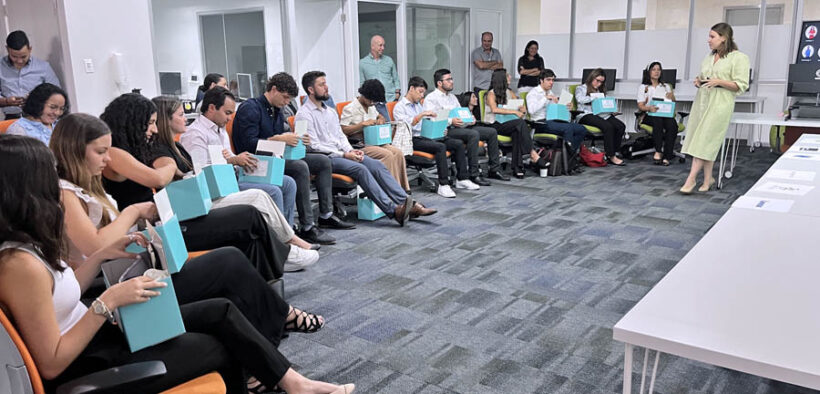 Puerto Rico-based strategic consulting firm V2A Consulting has announced the launch of its foundation dedicated to fostering social engagement in Puerto Rico.
The cornerstone of the V2A Foundation is the "WeServe Fellows" program, a summer internship already in its fourth edition, which seeks to use the talent of college students to generate a "positive and lasting impact in nonprofit organizations on the island," officials said.
The organization has selected 18 university students to work closely with six nonprofits, namely, SER de Puerto Rico, Para la Naturaleza, Kinesis, Instituto Nueva Educación (INE), Friends of Puerto Rico, and is committed to providing them with strategic support and consulting.
The goal is to help them overcome specific challenges, improve their operational effectiveness and maximize their social impact.
"Our goal with this program is to prepare students for whatever career they choose, while carrying out projects with a socioeconomic impact for entities that otherwise could not afford consulting services," said Roberto Jiménez, director of V2A.
The V2A Foundation will support the work of the WeServe Fellows with the leadership and mentoring of the firm's consultants.
"We are convinced that investing in the well-being of our communities is an investment in a better future for all," he said.
Prior editions of the program were a "resounding success," with the cumulative participation of 70 students and positively impacting 30 entities, said Graciela Salcedo, president of the V2A Foundation and director of the firm.
"With the creation of our V2A Foundation, we reinforce our passion for community service, social commitment and nonprofit organizations that support our communities," she said. "By collaborating with talented college students, who have taken on tasks such as in-depth analysis, interviews, surveys and other project activities, we have been able to accomplish more initiatives than we could have done with our in-house staff alone."
Throughout the program, 20 of the 70 students who have participated so far have joined the firm's team as co-ops or full-time employees.
This year, the nonprofit received more than 200 applications from young people, of which 18 were selected from universities in Puerto Rico, the U.S. mainland and Europe, and who are studying several fields such as accounting, business administration, finance, marketing, economics, business analytics, and mechanical and industrial engineering, among others.