Chances of winning tonight's $24M lotto prize? 1 in 9.3M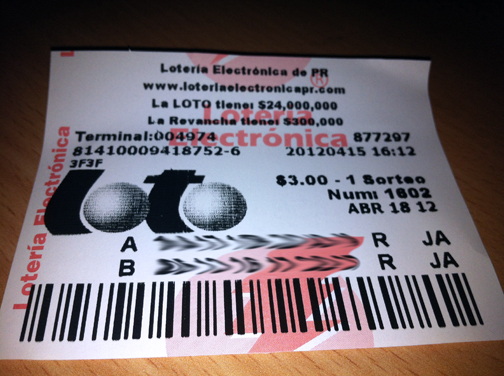 Tonight's lotto drawing is one of the biggest in island history, promising the winner a whopping $24 million prize. However, the chances of hitting it big are one in 9.3 million, María Victoria León, deputy secretary of the Electronic Lottery, said Wednesday.
"We have had 370 millionaires in Puerto Rico during the Electronic Lottery's 20-year history. I would be quite thrilled to meet the newest winner tomorrow," she said, noting the $24 million pot is approaching the record $25 million draw won in 2009.
The last time somebody walked away a few million dollars richer was in January.
But while Electronic Lottery winnings could represent a windfall for the winner, the actual take-home pay for this drawing is much lower than the amount advertised.
In an interview with Univisión, León explained that a winner that chooses to take home a lump-sum payment would receive a net amount of $8.6 million after taxes. Meanwhile, a winner opting for annual payments would take home $960,000 a year, after paying the Treasury Department its share.
If nobody wins tonight's lotto drawing, the amount will increase to $25 million, she said.