Ciba Vision announces closing 5 months after receiving FDA warning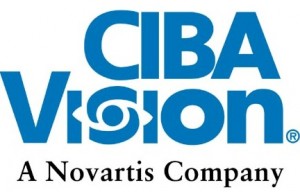 The once manufacturing-centric town of Cidra will see another of its industrial tenants shutting down in August, as a result of Wednesday's announcement by Ciba Vision that it will cease production of its Specialty Soft line of contact lenses there.
The closing — the first announced after the approval of the controversial Law 154 that imposes a temporary tax on local manufacturing operations — will leave more than 100 people unemployed. However, Ciba Vision officials attributed the decision to its move to discontinue the product made at its only plant on the island.
Word of the closing comes about five months after the Food & Drug Administration issued a warning letter in December 2010 to Ciba Vision's parent company, Novartis, for product-labeling problems detected during a two-month inspection at the Cidra plant. In its letter, the FDA also warned Ciba Vision of sterility issues related to its Softperm contact lenses, a product the company subsequently discontinued.
While the FDA's letter may be unrelated to the decision to close, it is still indicative that the plant was experiencing production problems.
In its heyday, the 36 square-mile mountain town of Cidra hosted a handful of manufacturing plants, including GlaxoSmithKline and Teva Pharmaceuticals, which closed down in 2007 and 2006, respectively, leaving nearly 1,500 people jobless.
Attempts to reach Ciba Vision officials were unsuccessful Wednesday.